5 pm and 7 pm, Saturday, October 13 Steinmann Mennonite Church, Baden. Receive a Waterloo County Potter's Bowl, taste soup from 15 different restaurants and enjoy live music, all in support of MCC Haiti.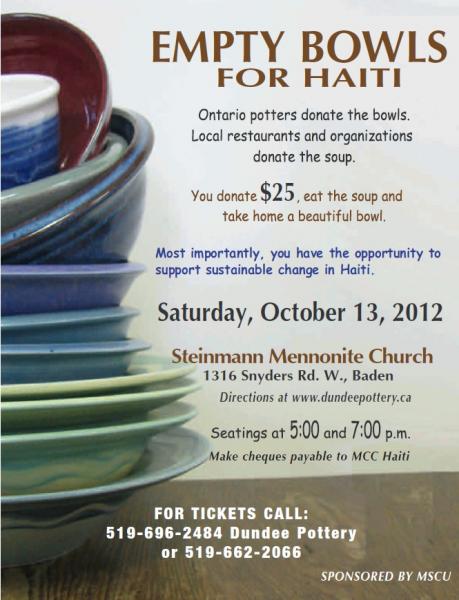 $25 tickets available from Rosemary Arthurs of Dundee Pottery (519-696-2484) or from Leigh Steckley (519-662-2066).
Make sure you bring pocket change this year!  You can vote for your favourite soup with your coins, and your votes go directly to pay for schooling for Fanzo and Stanley…two boys who live in Dezam!
Click here to learn more about this annual event.
To read recent news about Empty Bowls for Haiti, click here.