Billions of people celebrate Easter each year; it's the oldest of Christian holidays. Why is it such an important holiday? Why is the resurrection of Jesus so important in the history of the Christian faith?
EASTER PROVES WHO JESUS WAS
Message by Todd Lester – April 16, 2017
Romans 1:4 He was shown to be the Son of God when he was raised from the dead by the power of the Holy Spirit. He is Jesus Christ our Lord.
John 8:25 "Who are you?" they demanded. Jesus replied, "The one I have always claimed to be…"
Mark 10:34 They will mock (me), spit on (me), flog (me) with a whip, and kill (me), but after three days (I) will rise again.
HE DEFEATED HIS ENEMIES
1. THE DOUBTERS
Acts 2:22-23 God publicly endorsed Jesus the Nazarene by doing powerful miracles, wonders, and signs through him, as you well know. But God knew what would happen, and his prearranged plan was carried out when Jesus was betrayed. With the help of lawless Gentiles, you nailed him to a cross and killed him.
2. DEATH
Acts 2:24 But God released him from the horrors of death and raised him back to life, for death could not keep him in its grip.
Matthew 27:62-64a  The next day, on the Sabbath, the leading priests and Pharisees went to see Pilate. They told him, "Sir, we remember what that deceiver once said while he was still alive: 'After three days I will rise from the dead.' So we request that you seal the tomb until the third day. This will prevent his disciples from coming and stealing his body and then telling everyone he was raised from the dead!"
3. THE DEVIL
1 Peter 3:21-22 … It is effective because of the resurrection of Jesus Christ. Now Christ has gone to heaven. He is seated in the place of honour next to God, and all the angels and authorities and powers accept his authority.
HE DELIVERED HIS PEOPLE
John 10:10 "The thief's purpose is to steal and kill and destroy. My purpose is to give them a rich and satisfying life."
1. I CAN KNOW GOD PERSONALLY
John 14:21, 23 "Those who accept my commandments and obey them are the ones who love me. And because they love me, my Father will love them. And I will love them and reveal myself to each of them … My Father will love them, and we will come and make our home with each of them."
2. I CAN BE FORGIVEN AND START OVER
Colossians 2:14 He canceled the record of the charges against us and took it away by nailing it to the cross.
3. I CAN GO TO HEAVEN WHEN I DIE
1 Peter 1:3-4 All praise to God, the Father of our Lord Jesus Christ. It is by his great mercy that we have been born again, because God raised Jesus Christ from the dead. Now we live with great expectation, and we have a priceless inheritance—an inheritance that is kept in heaven for you, pure and undefiled, beyond the reach of change and decay.
For Sermon discussion resources click here:     Apr 16 Sermon Resources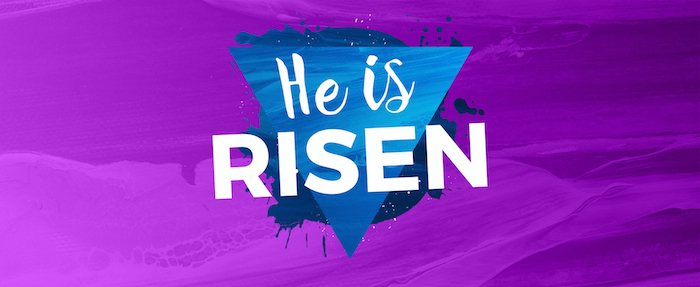 Podcast: Play in new window | Download