Teen: "The day my mom said she was even thinking about joining Facebook I went on profile lockdown. I immediately began cleaning up photos, defriending loose cannon friends from college, blocking certain sections of my profile, reading through old comments…just in case."
How can parents be friends with their kids on Facebook without annoying the heck out of their kids—or worse, getting defriended?
I found this article to be both amusing and informative. I hear lots of stories from friends, neices and nephews who are on Facebook, and I also read a number of articles regarding social media sites such as Facebook, and a number of them deal with this conundrum of to-friend or not-to-friend immediate family members. A case in point, I sometimes mention activities to my one sister-in-law about what her is daughter up to, that the mother doesn't even know about since the daughter will not "friend" her mom on Facebook.
Here's a link to the article if you're interested in reading their suggestions for parents of teens regarding Facebook "friending":
How to Be Friends with Your Teen on Facebook: Tips to Avoid "Unfriending"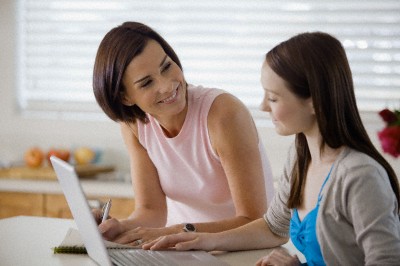 (This article was written by Vanessa Van Petten, youthologist and teen author of the parenting book "You're Grounded!". Vanessa manages RadicalParenting.com, a parenting blog written by 119 teen writers, ages 12-20 to help parents and adults get an honest and open view into the world and mind of youth.)