Are you curious about the meaning of baptism? Please join me Sunday, February 6 11:45 a.m. – 1:00 p.m. (immediately after the service) in the Office Complex Meeting Room.
LUNCH and CHILDCARE will be provided (also in the Office Complex).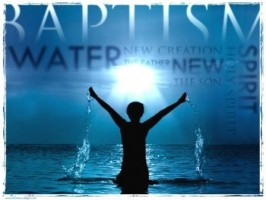 Please feel free to come for information only, and decide after the class if you'd like to be baptized. The next baptism service on Sunday, February 27 at 2:00 p.m. You can email me if you have any questions.