During the winter months, we sometimes need to cancel our Sunday morning worship service due to severe weather.  In one memorable winter, this happened twice!  We hope it does not happen this winter.  However, in the event of severe weather, we will keep you informed in several ways.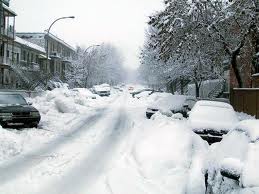 The decision regarding whether to cancel the service will be made by 8:00am on that Sunday morning.  If the service is cancelled, that information will then be posted as follows:
1)  Westheights Blog:  connect.westheights.org
This is the best place to check.  A post on our blog will be created as soon as a decision is made.
2)  Westheights Phone:  519-741-1986
If the service is cancelled, the main greeting on our church phone answering service will give this information.