Okay, to describe the seventh annual Westheights Family Carnival as a random act is a stretch because a lot of planning goes into this event. But the planning aside, it is the generous giving of time (personal acts of kindness) from the wonderful volunteers in the church that makes this event so amazing.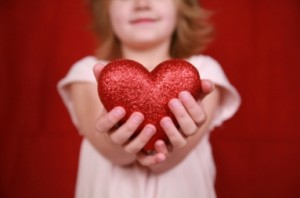 The reason we can do this event and many churches can't is the wonderful volunteer spirit of our church. On our first Sunday of signups 60 volunteer positions were filled. Team Westheights is amazing! Don't worry if you missed it, the volunteer sign up sheets for the carnival will be out again this weekend. Stop by the display and sign up your family. It is a great opportunity to serve together.
I read an interesting study in the Journal of Applied Social Psychology that applies to our carnival event. It showed that your restaurant servers who leave a piece of candy with the check will get a bigger tip than those who do not. If two pieces of candy are left, the tip is even more. The most current data suggests it involves the simple principle of reciprocity. When a customer receives something gratis, he or she is more likely to respond by giving a larger than expected tip. This is instructive for relationship building and evangelism. People respond to even the smallest gestures of courtesy and kindness.
In our world today, if you offer something for free, people always figure there must be a catch. Like the old saying, "there is no such thing as a free lunch." Yet the Bible says, "freely you receive and freely you give." Everything God offers to us is free — no charge. The entire cost of your salvation was paid for by Christ. It only makes sense then that a church that extends itself into its community can use the principle of reciprocity to help people.
From previous year's event we have received the most incredulous comments from carnival attendees – mostly because it was FREE. Some people could hardly believe it. "Why would any group of people do this," someone said to me? The answer is that we love the people of our community. We want them to hear our message – the best news ever told – that Jesus loves them and wants each and every person in this community to join his family.