I always look forward to Sunday. But this Sunday is really exciting because it is our seventh annual Westheights Family Carnival. It is a very exciting outreach for many reasons. The most impressive aspect of the event is the huge number of Westheights volunteers who have said, "I want to be a part – just let me know what you want me to do."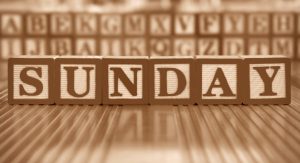 Mobilizing 150-160 volunteers is not easy but it is very rewarding. Thanks to the carnival planning team for all of their leadership and planning.
During the next few days just let me remind you of a few things. If you have offered to be part of the setup crew, then plan on staying at the church next Sunday for the whole day. We will be providing lunch for all of the setup volunteers. A complete schedule and details of the day can be viewed at http://carnival.westheights.org. If you have email, you will have received an email with the up-to-date information regarding the information you need to volunteer for the day. If you do not have email, you will receive instructions from someone on the Carnival Planning Team as to what your responsibilities will be for the carnival. Everyone involved on the day of the event should meet in the Westheights sanctuary for the Volunteer Team Orientation Meeting at 11:30am this Sunday following church.
There are still Carnival Postcards available to give out to your family and friends.  Drop by the church if you would like to pick up some postcards. Feel free to take a postcard and invite your unchurched friends to the event.
There are still a few places available to serve so don't be afraid to email Kim  if you would like to be part of the day. It will be a great day of serving together. See you this Sunday.
(edit 2022: For privacy purposes, edits were made to the post)