Talk The Walk, a workshop to be held at the Freedom House Church and Healing Centre (8023 Hwy 7, East, Guelph) on Saturday October 15th (8:30am-3pm), titled: Talk the Walk Workshop (Helping Christians Share their faith).
In this workshop you will discover:
How to take the truth of Jesus outside of your church walls
How not to be afraid when you bring Jesus into your everyday world
How God equips and calls introverts, as well as extroverts, to share
How one church plant grew from 18 to 170 people in 5 years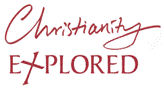 A thorough review of the following outreach programs: Christianity Explored, H2O, and Just Walk Across the Room
God calls us to share the Good News. And, yes, for only a small investment of $30 each (which includes lunch and snacks) this workshop will help equip both extroverts and introverts with tools on how to do just that.
For more information or to pre-register go to http://www.lightthedarkness.org and follow the links or call Rev. Roy Hamel at 519-836-3151