This Sunday will be a special service and you do not want to miss it. It is the celebration of the 33rd Anniversary of Westheights Community Church. We have put some extra effort into the service and it will be an inspiring day for all who attend.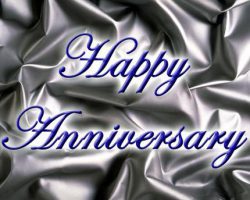 Along with the inspiring worship music and insightful sermon (grin), we are going to tell some stories of the impact of our church on the lives of people. One person impacted by Westheights is Kate. Kate has gone from serious skeptic to follower of Jesus in less than a year. You will hear more about the impact on Kate at our service and I know you will find it very encouraging.
Each year at the Anniversary service we take up a special offering.  Last year we collected an amazing $25,595 for our Anniversary offering and my prayer is simply that we would act generously again this year and perhaps even exceed what we gave last year. I am confident that you will prayerfully consider your participation and follow God's leading in this matter. It is not the amount of your contribution that is significant, but what is in your heart.
Can't wait for Sunday. See you then.