Join us on Sunday, January 8th, 2012 for our traditional Westheights Skating Party at the Kitchener Memorial Auditorium. This year, the first hour the rink will be available for Family Skate and the second hour will be reserved for a full-rink Pick-Up Hockey Game for anyone aged 12-112. We hope you'll be able to come out!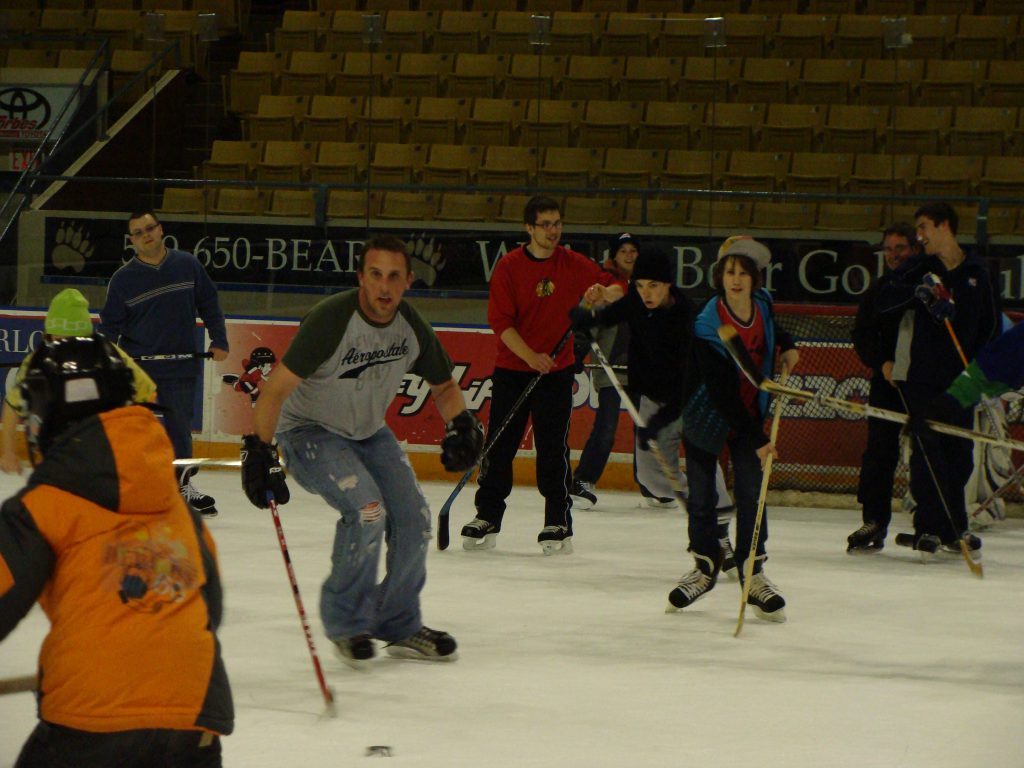 The Family Skate will take place from 3:30-4:30pm and will cost $5 per person or $10 per family. The Pick-Up Hockey Game will take place from 4:30-5:30pm and will cost $10 per player. Hockey players: please bring your own stick and any other equipment needed.
Spectators welcome! Please also feel free to invite your family and friends… this is a great opportunity for others in our church community to get to know them.
CLICK HERE for more photos of last year's Skating Party.
DETAILS IN REVIEW:
Westheights Skating Party at The Aud

Sunday, January 8, 2012
Family Skate – 3:30-4:30pm – $5 per person, $10 per family
Pick-Up Hockey Game (for anyone 12 years old and up) – 4:30-5:30pm – $10 per player
PLEASE BE PREPARED TO PAY AT THE DOOR. (Cash and cheques accepted.)