INCREASE is on!
At On Your Mark!, our SK through Grade 5's will be exploring right along with you, as we ask Jesus to INCREASE in us! We want to discover what happens when we grow closer to Him and let Him change us from the inside out.
And we need your help…Will you take the time to be a faith-builder?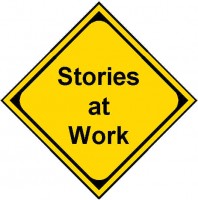 Have you ever been in a situation in which you thought a solution was impossible? Has God ever come through when you felt like there was no way out? Has He ever showed you His grace and power with a rescue or surprise that you never would have believed possible?
We'd love to hear about it! Pick one of these 2 ways to share your story as soon as possible.
1) Tell your SK-Grade 5 child about it. He or she can tell us what happened. Hey, talk about telling the next generation about the things God has done! Let me know that your child has a story to tell, and we'll make sure we give him/her the opportunity to tell it.
2) Tell us about it. We can chat by phone (519-741-1986 x803) or by email at charleneneuman@westheights.org. We can share your story with the kids for you, or arrange for you to visit with us on a Sunday morning and share it yourself…
Your story need only be a minute or a few long…And you can even remain anonymous (to the kids) if you'd like…
We look forward to building up our own faith as we hear from you!!