SKY! Kids will discover that by trusting God, everything is possible! Get ready for a sky high adventure filled with music, fun, laughter and learning this summer. We hope you will be able to join us!
Kids Club is a week-long, evening program for all children entering SK (Senior Kindergarten) to Grade 6 in September 2012. As always, we need a ton of volunteers to run such a fantastic event, so please consider signing up as a Crew Leader or Assistant, or to help with games, snacks, decorations… there's a lot that needs to be done!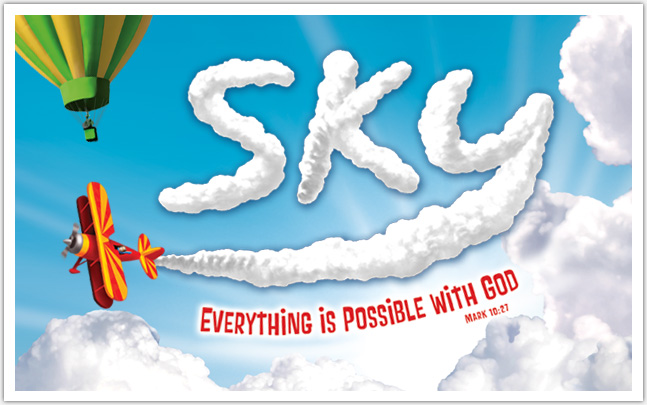 The program runs from 6:00-8:15 pm, Monday to Friday, and will take place August 20th-24th. If you have any questions, please email events@westheights.org.
If you are planning to send your children, please don't forget that they MUST be registered to attend Kids Club. Registration opens soon (and space is limited) so stay tuned!