Come for a day and volunteer to raise a barn using old-time methods and equipment! September 18-22 at the International Plowing Match, to be held this year in Roseville. 200 volunteers will be needed, but few have registered so far.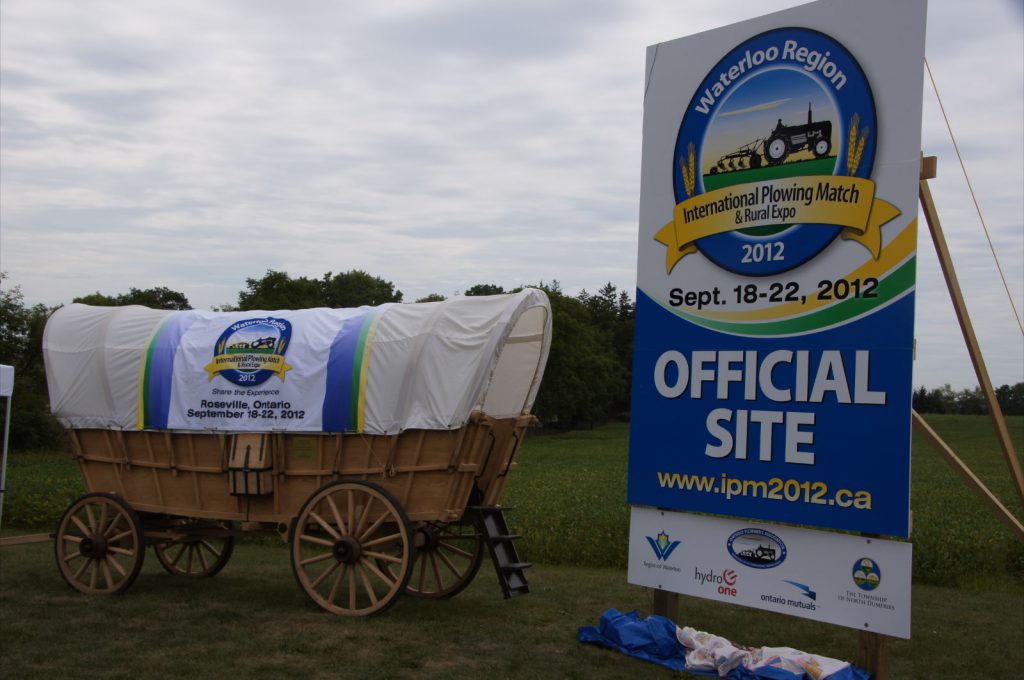 The International Plowing Match Committee (IPM) has arranged for Ron Martin (St. Jacobs) to demonstrate reconstruction of a barn with volunteer labour at the match; at Ron's request, a donation will be made to Mennonite Disaster Service (MDS) by the IPM. As a volunteer you will experience the joy of working with an MDS crew and you will contribute to the work of MDS. There will be time to explore the IPM throughout the day at various times.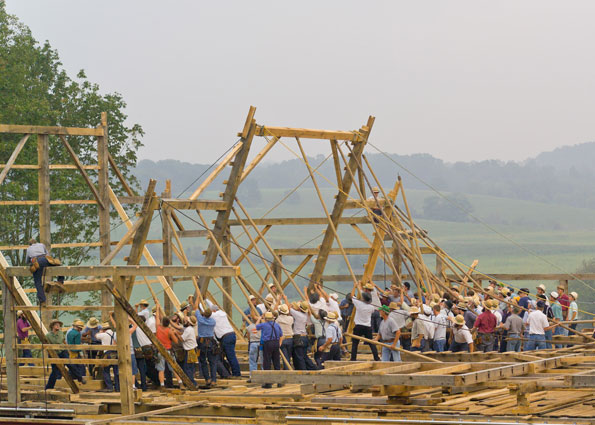 Email Glen and Esther Buck or call them with questions or to register as a barn raiser! Times will be from approximately 9:00am-4:00pm, from Tuesday, Sept. 18 to Saturday, Sept. 22.
For an application form, click below.
Photo Credit: Barn Raising photo by the farm at walnut creek