We strongly believe that being part of a small group (we call them "House Churches") is a vital part of a well balanced spiritual diet.
In the days of the early Church most of the meetings happened in homes (Acts 2:46; Romans 16:5; 1 Corinthians 16:19; Colossians4:15), so being a part of a House Church is not something we do in addition to church – it is Church in its truest form.
It is through House Churches that each person can give and receive the best pastoral care and use their God-given gifts to the fullest. In House Churches we can find opportunities to love each other in practical ways. Through House Churches we can help each other to live out our faith with passion and we can challenge each other to grow deeper in our relationship with God.
Join us in the home of your choice to enjoy conversation and support. This is a place to pray for and support one another. Each group enjoys various social events together and serves in a number of ways in the community.
Visit a couple of our house churches and then pick one that's right for you! You're always welcome; just contact the leader and come on in!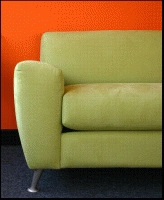 Check out a House Church in 3 easy steps:
1) Check out the list below and determine which works with your schedule or preferences.
2) Phone or email the contact person.
3) Show up with a ready heart!
Again, feel free to visit different groups in order to decide what's right for you. Our goal is to have everyone in an environment which is comfortable for them.
MONDAY—WESTVALE HOUSE CHURCH @ 8:00 pm
The Westvale House Church is a new group kicking off this Fall. We are beginning with a video series, "Effective Parenting in a Defective World: How To Raise Kids Who Stand Out From the Crowd" by Chip Ingram.
Start Date: Monday, Sept 24
Contact: Randy and Deb B
TUESDAY—SCOTT-PLYMOUTH HOUSE CHURCH @ 7:30 pm
This House Church is composed mainly of both single and married young adults, although it is open to people of all ages and stages of life. Community, both internal and external, is the focus of this group. We meet in a variety of locations, so call first.
Start Date: Tuesday, Sept 25
Contact: Cheryl E
WEDNESDAY—FOREST HILL HOUSE CHURCH @ 7:30 pm
The Forest Hill House Church is composed mainly of parents of adult children and grandparents with or without spouses, although all ages and stages are welcome. To start, we will be doing a 13 week study on the life of David, based on the on-line Jesus Walk Bible Study Series
Start Date: Wednesday, Sept 26
Contact: Stan W
THURSDAY—QUEEN'S BLVD HOUSE CHURCH @ 9:45 am
This Thursday morning House Church is composed of women of all ages, both single and married. The group focus is on worship, learning and prayer.  We warmly welcome all visiting women so feel free to join us anytime. No child care available.
Start Date: Thursday, Sept 20
Contact: Pamela K
THURSDAY—WOMEN'S DROP-IN @ 9:30 am
Come and join us in the church foyer for an informal time of connecting. We are doing the Amazing Freedom study, from the Women of Faith series. No need to register or call ahead. Just drop in! Child care provided.
Start Date: Thursday, Sept 13
Contact: Cindy J
THURSDAY—WINDING WAY HOUSE CHURCH @ 8:00 pm
The Winding Way House Church is open to any age group, single or married, with or without children.  It values a strong sense of community and caring for each other.  Service projects, such as serving meals at the downtown Ray of Hope Community Centre, have become a significant focus.  This fall the group discussion time will be based on the video series "Becoming a Contagious Christian".
Start Date: Thursday, Sept 27
Contact: David W
THURSDAY—SENIOR HIGH MENTOR GROUPS @ 6:30 pm
Our Sr. High Mentor Groups focus on helping you discover how to be a life-long student of Jesus. Our focus is on experience-based teaching and discussion, in a relaxed and informal setting. Students meet three Thursdays with their small group, then a Thursday of large-group teaching, music, games and a potluck meal.
Start Date: Thursday, Sept 20
Contact: Tom Fenske, 519-741-1986 (ext 804) or email him
FRIDAY—WESTVIEW HOUSE CHURCH @ 6:30 pm
This group involves men and women of all ages and stages of life. One of the larger house churches, this group is able to maintain the warmth of a small group while being open and welcoming to all. Child care provided.
Start Date: Friday, Sept 21
Contact: Jenn W
SATURDAY—BAND OF BROTHERS, MEN'S ACCOUNTABILITY GROUPS @ 8:15 pm
Whether it is exploring what it means to be a servant husband, battling with issues of purity, struggling as a single man, managing the conflicting pressures from our work-place/society, or just overall balancing all of those issues, this group intends to be a safe haven for men to be encouraged and to support each other through the challenges that face men day to day. Our goal is to have small clusters of men meeting together on a committed and regular basis for 10-12 week blocks of time.
Start Date: Saturday, Sept 29
Contact: Alex W
SUNDAY—DUBRICK HOUSE CHURCH @ 7:00 pm
Your post-high school years can be some of the most challenging you'll ever face. They can also be the most rewarding, the most invigorating and the most inspiring to others. We want to create the space to step boldly into a new experience together. This house church is aimed towards young adults, ages 18-30.
Start Date: Sunday, Sept 30
Contact: Tom Fenske, 519-741-1986 (ext 804) or email him