HEY, SK-GRADE 1 KIDS!… BRING YOUR PARENTS, GRANDPARENTS, OR OTHER SIGNIFICANT GROWN-UPS! Your Take-It-Home Event, "Stinky Feet, and What Jesus Has to Say About Them" is here! Sunday, Oct 21!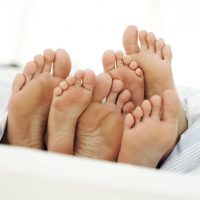 Take-It-Home Events are opportunities for your family to worship, learn and celebrate your faith together.
When: Sunday, Oct. 21st, 10:30 a.m.
Where: Kid Central (main room)
RSVP: Email Charlene by clicking here
Gather the whole family and join us for lunch at 11:45! No cost!
There will be no Backyard Team (SK– Grade 1) On Your Mark! program October 21st; children who attend the Backyard Team Take-It-Home Event must attend with one or more parents/guardians/grandparents.