This is good stuff! I have met them personally and enjoy their work–and Spirit! Take your kids to a fun Christmas celebration!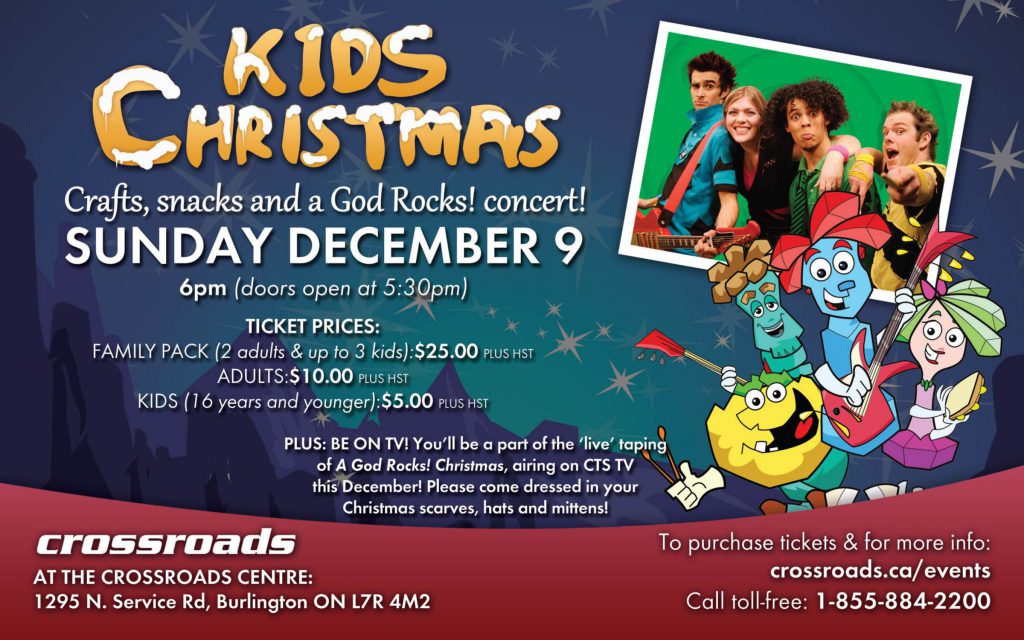 6:PM, December 9th, 2012 at the Crossroads Centre, 1295 North Service Road, Burlington, Ontario
CRAFTS, SNACKS and a God Rocks! CHRISTMAS CONCERT
Tickets: Family (up to 5) $25.00 • Adults $10.00 • Kids $5.00
More information: crossroads.ca/events or call: 1.855.884.2200
DON'T MISS THIS FUN CHRISTMAS CELEBRATION!
To learn more about God Rocks! Click here.