We're sorry about the confusion, but we've had to reschedule the date for Red vs. Blue from Friday, Jan. 18th to Friday, Jan. 25th. The event is still being held in the main Westheights building, from 6:30-8:30PM.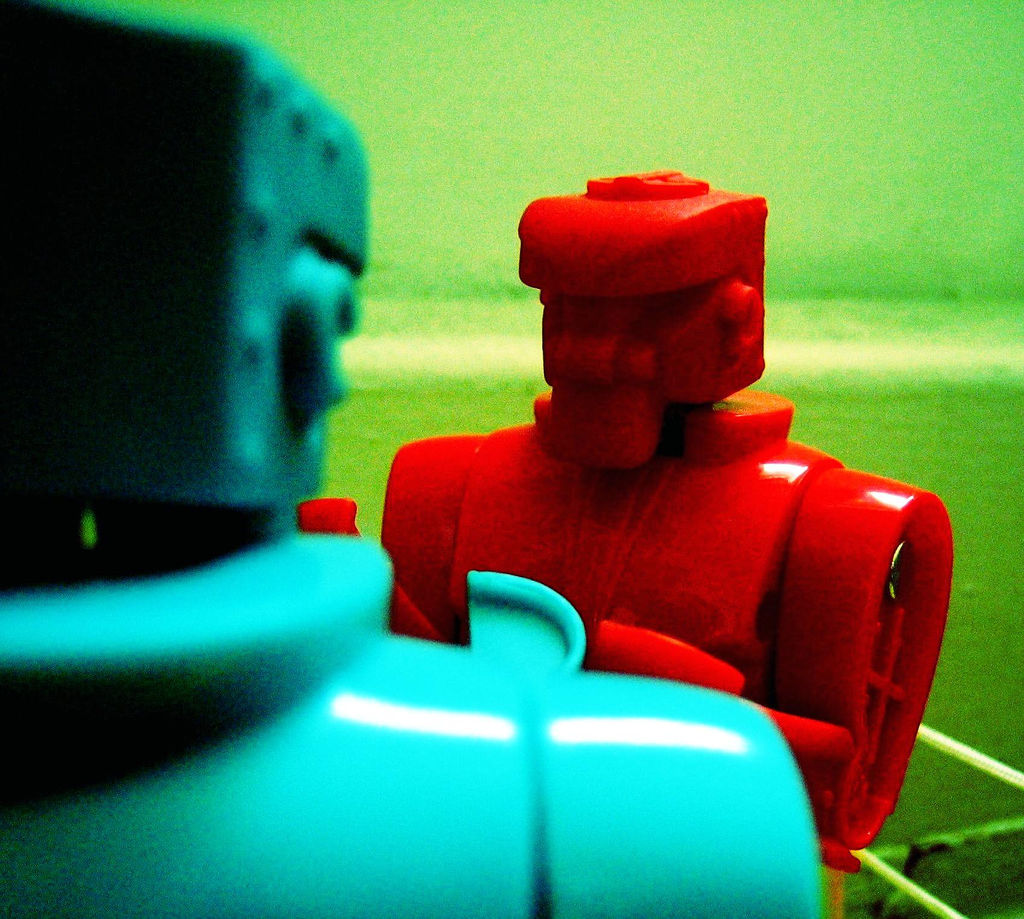 Red Vs. Blue combines the intensity of a game show, the competition of professional golf and the fun of eating gummy bears with chopsticks into one jam-packed 2 hour event. Students are split into two teams, represented by colours that have competed for the ages: Red and Blue. At the end of the school year, the teams with the most points wins the Golden Palomino (our illustrious trophy) and a sweet bag of goodies to take home. Red has won two years in a row, but Blue has been battling hard and is still in it this year.
Even if you've never been to a Red Vs. Blue, you'll be added to a team that night. Wear grubby clothes (we tend to get messy) and be ready to have a great time. Red Vs. Blue is so fun, we think you should bring a friend along to join in the fun!
WHEN: FRIDAY JAN. 25th from 6:30-8:30PM
WHERE: Westheights – Main Building (82 Westheight Drive)
IT'S FREE!