If you are like many people at Westheights, you probably don't give our Church Board much thought — your experience of Westheights is Todd's sermons, or coffee in the foyer, or the way that the people in the nursery take care of your infant, or the way that you get to work with the kids downstairs. From my perspective, that is just the way that it should be. Westheights is all about helping people to find Jesus and then to follow him in their lives, learning to act more like him every day.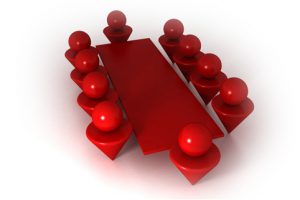 Our job on the Board is to work with Todd to keep a close eye on that vision and to make sure that our church is continuing to help people to find and follow Jesus. Right now a big part of our focus is on expanding our church building so that space constraints don't prevent us from effectively reaching the people in our community. We also work on making sure that our church is structured in a way that helps us to be effective, through staffing, team organization and policies.
We would be delighted to hear from anyone who has any ideas about how Westheights could be more effective at impacting the world around us for Christ as we carry out our vision.
If you would like to speak to a Board member, you can talk to myself, Doug Braun, Randy Buhrow, Heather Gallian, Amy Terpstra, Paul Slater or John van Dijk. If you don't know any of us, don't worry. Just call the office (519-741-1986) or mail office@westheights.org and someone will be glad to put you in touch with one of us.