Many of our leaders, especially those who lead for more Sundays than they don't, take the summer months off as a time of rest and refreshing. What a great opportunity for YOU – students, young adults, parents and seniors – to support Westheights Kids on a short-term basis. We're hoping that you'll jump in, follow the leader, and connect with a Westheights kid who needs your care!
This summer, volunteer as a key leader or assistant, for a Preschool or Elementary group for one Sunday, a few, or all ten Sundays!
Summer Sundays begin Sunday, June 30 and include Sunday, September 1st.
Whether you're coming back to Westheights Kids, or trying us on for the first time, thanks in advance from leaders who hope to come back in September with new energy and passion for their personal ministries!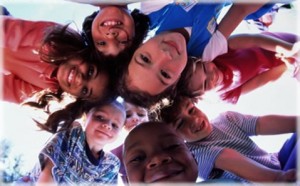 Contact Charlene Neuman by emailing kids@westheights.org  or call her at 519-741-1986, ext. 803.