Tom Fenske's message was titled The Dip: Dealing With Discouragement. One of the most often requested topics, when we polled the congregation for our You Asked For It summer series, was the subject of faith which also included dips in our spiritual journey. Tom retold the story of the Israelites as they traversed the dried-up desert for 40 years, paralleling this tale with our spiritual lives today.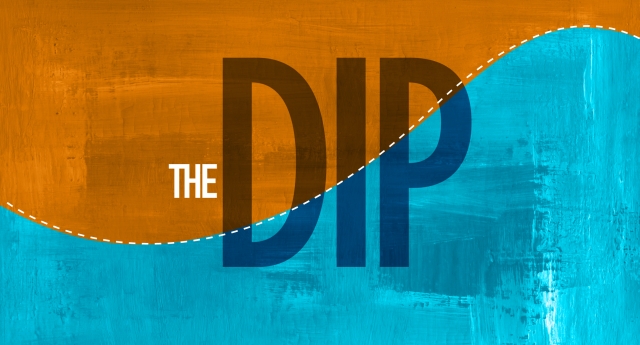 THE DIP: DEALING WITH DISCOURAGEMENT
Deuteronomy 8:1-3 Be careful to obey all the commands I am giving you today. Then you will live and multiply, and you will enter and occupy the land the Lord swore to give your ancestors. Remember how the Lord your God led you through the wilderness for these forty years, humbling you and testing you to prove your character, and to find out whether or not you would obey his commands. Yes, he humbled you by letting you go hungry and then feeding you with manna, a food previously unknown to you and your ancestors. He did it to teach you that people do not live by bread alone; rather, we live by every word that comes from the mouth of the Lord.
KEY TEXTS
Luke 4:1-13 Then Jesus, full of the Holy Spirit, returned from the Jordan River. He was led by the Spirit in the wilderness, where He was tempted by the devil for forty days. Jesus ate nothing all that time and became very hungry. Then the devil said to Him, "If you are the Son of God, tell this stone to become a loaf of bread." But Jesus told him, "No! The Scriptures say, 'People do not live by bread alone.'" Then the devil took Him up and revealed to Him all the kingdoms of the world in a moment of time. "I will give you the glory of these kingdoms and authority over them," the devil said, "because they are mine to give to anyone I please. I will give it all to you if you will worship me." Jesus replied, "The Scriptures say, 'You must worship the Lord your God and serve only him.'" Then the devil took Him to Jerusalem, to the highest point of the Temple, and said, "If you are the Son of God, jump off! For the Scriptures say, 'He will order his angels to protect and guard you. And they will hold you up with their hands so you won't even hurt your foot on a stone.'" Jesus responded, "The Scriptures also say, 'You must not test the Lord your God.'" When the devil had finished tempting Jesus, he left him until the next opportunity came.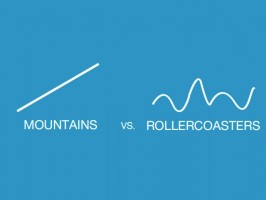 IN ORDER TO DEAL WITH DISCOURAGEMENT, WE HAVE TO RELEASE CONTROL.
"Sometimes in life, you can't fill in the blanks." – Tom Fenske

Podcast: Play in new window | Download
Subscribe: Apple Podcasts | Google Podcasts | Amazon Music | RSS