Hopefully, you are thinking about a cool name for your Ride for Refuge team, right?!
You might be looking for inspiration to get your gears turning, your spokes rotating, your thoughts in motion 🙂
There are over 400 teams registered for this year's Ride, and things are just getting started…
I looked through some of the team names and have listed a few of them below to hopefully stimulate your creative thought processes!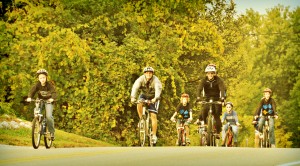 A Few Team Names:
AwanaGoFast
Blue Raiders
Captain Crunch and the Cereal Killers
Chain Breakers
FACinating FINatics
Gearheads
Global Gears
Holy Rollers
Masters of Disaster
Miles for Smiles
Pebbles Team One
Rarin' to Ride
Relentless Riders
Road Rascals
Road Rash
Rock N Roll On
Rollin' Donuts
Sir Bikes a Lot
Slick and the Crew
Sprocket Rockets
Steinmann Steamrollers!
Stellar Sanctuary Spinners
Team Traffic Jam
The Cyclopaths
The Mad Peddlers
The Rockets
The Sister Chicks!
The Wheel Thing
THP Glory Riders
Tricycles
Two Tired
Victory Roadsters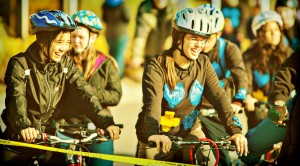 How's that? Does it help? Want a few more?
Cambodia Cruisers
Creekside Crankers
End (the Cycle of) Slavery!
Friends of Team Beyond
Glencairn Cyclones
iRIDErs
Partners in Gear
Peace Pedallers
Pedal for Purpose
Ratanak's Fearless Freedom Riders
Ride 2 Hope
Riehl's in Motion
Rode to Recovery
The Discycles
Wings on Wheels
No, you cannot use any of those names. Each team needs to have a unique name (nice try!)
If you want to create a team for this year's Ride on Sat Oct 5th, please let me know and I'll get you started.
Looking forward to the Ride!