So based on the title of my post I'm sure you know where I am going. Did you know that many Canadians will go into debt (or add to their debt load) this Christmas?! It is the "norm" for many Canadians to use credit to purchase Christmas gifts and then suffer the consequences in January.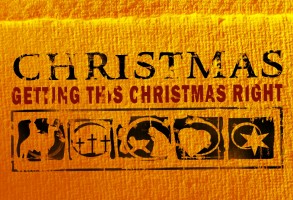 According to the Bank of Montreal's Holiday Spending Outlook survey, Canadians plan to spend an average of $674 for gifts this Christmas 2013, compared to an average of $583 for Christmas 2012. Overall, Canadians plan to spend an average of $1,810 this Christmas season (gifts, travel, entertaining, decorating, etc.), up from $1,610 in 2012, an increase of 12%.
It's the holiday season and a time of Joy and Jesus, so I'll put an end to the depressing stats (and that won't be any of us anyway). I am going to show you a few ways to keep Christmas low in expenses and debt free!
Two years ago our family went through a financial difficulty and I had to think about how we were going to pull off Christmas gifting. I decided that I was going to make as many of my Christmas gifts as possible, and I must say in the end I was pleased with what I was able to come up with!
Before I get into gifts and food etc… I want to say that the best thing you can do for yourself is to start with a budget! It is far too easy to overspend at Christmas time (trust me I know!). The budget does not have to be to the penny; just give yourself a number to work with that won't cause you grief when January 2014 rolls around!
So here we go….
Gift Giving
So once again I have chosen to make many of my gifts this year and I enjoy doing it. Putting your own labour into something can not only be cost saving but very rewarding for you and the recipient. There is nothing like seeing the joy and amazement on someone's face when they realize that you put your time and energy in making something for them.
1. Crafty – I have made these really easy crocheted infinity scarves for some members of my extended family this year! I love love love them. If you are crafty and can sew, knit or crochet there are literally millions of free patterns online to choose from. Check out favecrafts.com.
2. Food – Lots of options for homemade treats. Visit this Country Living website to see some great ideas that go far beyond the homemade box of cookies:
Gifts in a Jar – Visit Tip Junkie for ideas on homemade gifts in a jar;
Candy – Take a look at some of these recipes at bhg.com, if this is something you want to try. I urge you to check out a several websites as there are endless options for every skill level; and
Cookies – This pinterest page is chock full of some great Christmas cookie ideas or are looking for a quick recipe for that workplace cookie exchange.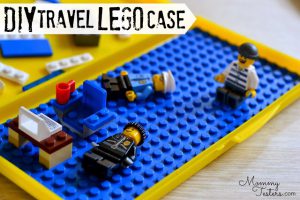 3. Toys – Here are some ideas for the kiddies. You may not have to buy that popular, expensive and hard to find toy of the year. Check out My Skills Guide, and Dollar Store Mom for a No-Sew Fort Kit.  Moms love this idea of the Travel Lego Case.  Another great idea for younger kids or even kids with developmental difficulties is Sensory Play dough. Check out Sun Scholars for 30 more ideas.
4. Jewellery – Homemade or DIY jewellery is big right now, some of these creations are very creative and the end results are amazing:
A Few Tips
• Start early (like right now!) Christmas is coming and if you are going to be making gifts you have to start earlier than if you were just purchasing;
• If you are attempting the "Homemade" Christmas trend for the first time, don't do all or nothing! Start small by supplementing some of your store bought items with a homemade item or two so you don't become overwhelmed.
• If you are just not into making anything, then there are other ways you can keep costs down by using things around your home for gift wrap options (which I go into more on my own personal blog, littletipofthis.com)
That's it for now. This is the end of our Greater Things series but not the end of my Westheights blog entries! Whoo Hoo (I know you are all excited). I will continue to be contributing once a month, so look for more of my posts.
Until next time.
Lisa