Todd's Introduction:  "During my previous three trips to Nicaragua we have had the privilege of having Elsy Maria Lopez serve as our translator. She is a wonderful young woman who attends and is very involved in the BIC Church in Ticauntepe. During our times with Elsy we have been able to visit her home and meet her mother and this year we were able to visit her church. (This year, we also brought her cousin, Enielka, along as well and it has been a joy to know both of these young women.) Elsy has always been patient during our trips as she has helped us order our meals and explained what is happening in the church services we attend. She has always stayed positive as we have asked her every imaginable question about Nicaragua. I asked her to write a blog post about what it has been like for her to be part of our team."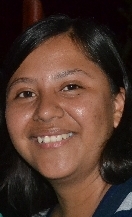 From Elsy:
¡Hola from Nicaragua!
Today during the morning, we women prepared the gift bags for the children because it was the last day for us to visit the church planting in las Montañitas. The meeting area there is large and the children behaved very well. Lots of children came and it was fun to be with them. As we gave out the things people had donated it was beautiful to see the children's happy faces as they received them.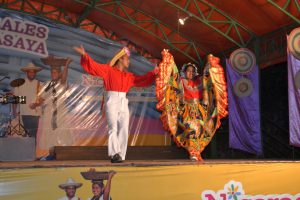 In the evening we went to the handicraft market in Masaya to have supper and enjoy a cultural night, with traditional folkloric music and dances as well.
It has been a very fun experience being with the group from the Westheights Church and every day they make me laugh. At the same time these two weeks have been a time of much learning and it has been an inspiration to see how pastors are labouring, doing the work of the Lord in remote locations where they do not have a church building to meet in, and only have a space covered by a roof, some chairs and tables. Nevertheless they continue to go forward, not placing their trust in other people but trusting that God will do great things.
It is incredible to see how God has touched the hearts of the members of the Westheights Church even though they live far away, and to see how they have left their families, homes, country and jobs in order to come to Nicaragua, to a different culture to work, and most importantly to bless many brothers and sisters through the work project and the children's programs.
Even though we encounter language barriers, I have been able to see that when we all have God in our hearts, this barrier doesn't exist, we are all part of the body of Christ, we are all brothers and sisters. And I feel very happy and blessed to be able to be part of this project.
God bless you.
Elsy Maria Lopez