Lisa here! So I have started my spring cleaning, as I am sure many of you have (despite still experiencing the never ending winter!). When March started I made up my mind this year that I would get started on my spring cleaning and I am proud at how well I began but I have since then lost my momentum. If you have slowed down (or even have yet to start) I have some great websites that you can utilize to help you get your groove back!!
The easiest way to accomplish any task is to break it down into smaller tasks. By doing a little each day you won't become overwhelmed. So that's what I have done. Here are a few websites to help you clean and organize your home this spring (for when it eventually arrives).
I have been following Jen at IHeartOrganizing for over a year now and she has helped me in ways she will never know! This lady has cleaning and organizing down to a science. She has a "one month to a cleaner home" challenge on right now, for the month of March so you will have to play catch up at this point or modify her routine to suit yours. Either way Jen's website is not only helpful but addictive for organizing addicts like myself.
Another great website is Flylady.net. My mother absolutely loves Flylady (I do hear about Flylady often from her). When it comes to cleaning and organizing blogs/websites Flylady is a pioneer.
A Bowl Full of Lemons is also a blog that I recently started following.This website is a collaborative group of ladies headed by Toni; it is chock full of information and I use her recipes to make my own homemade cleaning products (check out the cleaning recipes section). There is a Spring Cleaning Kit which includes checklists to help you organize yourself for spring cleaning; there is a cost of $8.00 for this kit.
As a side note I love how this website is made up of a group of women who contribute to this blog. I love the idea so much that I am extending an invitation to all you women at Westheights to be contributors to my blog. Submit any ideas, tutorials etc. to me along with a picture and I will include it in my personal blog A Little Tip of This and That. Now when you visit you will notice that I have fell behind on my posts (so I need your help!) but I am aiming to do better and again would love to have posts from you ladies (or ideas for posts you would like to see).
Ok, back to cleaning. Living Well Spending Less is a blog after my own heart. Ruth and I also have quite a few things in common: we both love Jesus, saving money and blogging! She does not have a specific regime for spring cleaning but she does have awesome cleaning tips. I urge you to head to her website and check out all the great stuff going on there!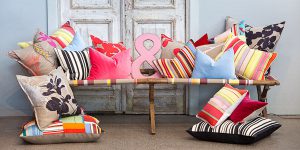 I decided this year that I would "freshen up" the decor in my home while I was doing my spring cleaning. We're not talking a new vanity in the bathroom or anything of that nature but sometimes small changes can make a BIG difference. Things such as new pillows (or pillow covers) in your living room, changing out the curtains and duvet cover in your master bedroom and changing out or adding artwork to your walls. Remember, small changes can make a big impact. As an avid Pinterester (yes I am sure that's a word) I encourage you to check out a few web pages on home decor on a budget (because saving $ is still my bottom line).
Happy cleaning (I know, oxymoron)
Until next time.
Lisa