Shalom Counselling is hiring a Development Assistant. This is an hourly contract position from October 1, 2014 to September 30, 2015; 15 hours/week. For further information contact: admin@shalomcounselling.org  or phone: 519-886-9690 or see website: www: shalomcounselling.org.
Shalom Counselling Services Inc.(SCS Inc.)
Development Assistant (hourly contract position)
October 1, 2014 to September 30, 2015
(15 hours/week)
CREDENTIALS AND CAPABILITIES
A minimum of a degree (Bachelor's or Master's level) in a relevant field (ie.business, marketing, communications) from a university of recognized standing.
Strong organizational skills. Creativity and initiative seeking. Well-developed communication skills, including writing for promotional purposes. Computer software experience and web editing. Ability to manage details and take initiative on assigned projects. Fundraising experience in the non-profit sector preferred.Shalom Counselling Services Inc.(SCS Inc.) Draft Development Assistance (hourly contract position)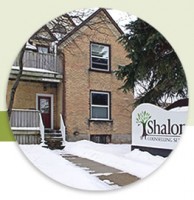 REQUIREMENTS
To provide assistance to the Executive Director in implementing SCS Inc's priorities in the areas of communications, event planning, fundraising and details related to the capital campaign, building planning and temporary relocation planning and other duties as assigned.
Agreement with Faith Commitment Understanding (See SCS Inc. Policy No. II.B.2.a3 vii; Appendix G)
SALARY
The Development Assistant is paid according to the hourly rate specified in the employment contract that has been duly approved by the Board of Directors.
ACCOUNTABILITY
The Development Assistant is responsible to the Executive Director for performance of all duties required by the position and meets regularly with the Executive Director for planning of work tasks and for supervision.
RESPONSIBILITIES – At the direction of the Executive Director:
Assist with the planning and implementation of fundraising strategies and initiatives to maintain and expand the donor base. Attend Development Advisory meetings.
Coordinate the planning of fundraising events and other special events.
Coordinate the preparation of promotional/fundraising material.
Coordinate donor relations: manage a current list of donor details, create a schedule for donor visits, attend meetings with donors as appropriate.
Prepare yearly donation summary.
Grant proposal writing and insurance renewal preparation.
Coordinate church relations including the scheduling of visits with church clusters and pastors, as well as events to foster connection with churches.
Assist with details related to the capital campaign and planning for the building expansion and temporary relocation.
Edit the agency newsletter (Fall and Spring)
Maintain the website ensuring that information is up-to-date.
Oversee and implement all forms of relevant communication for Shalom.
Assist with media relations including the preparation of news releases as appropriate.
Participate in scheduled staff meetings.
Demonstrate ability to be a supportive and respectful team player.
Show willingness to assume other responsibilities as directed by the Executive Director.
Be an ambassador for Shalom through interaction with supporting constituency and community, as opportunities present.
Be familiar with and adhere to all SCS Inc. polices and procedures.
Convey understanding of and commitment to the mission and values of Shalom.
Other work as assigned by supervisor.