Men In Motion is a KW-based ministry aimed toward sharing the Good News with men in the K-W area. They reach men through a non-threatening environment of food and fellowship, i.e. men's breakfasts. Their next breakfast is on Saturday, January 17 at 8:00 am. Men, invite a friend or family member to Angie's Kitchen (Erb Street, St Agatha) for a breakfast, conversation, and to hear guest speaker, Ian Edgehill.
Special Music by Steve Preston who spent some of his growing up years in Mexico where his parents were missionaries. Stephen and his family attend Wilmot Centre Missionary Church. Steve is a musician and author. He teaches Violin, Piano and Guitar to a host of students and he and his wife Tricia write children's books.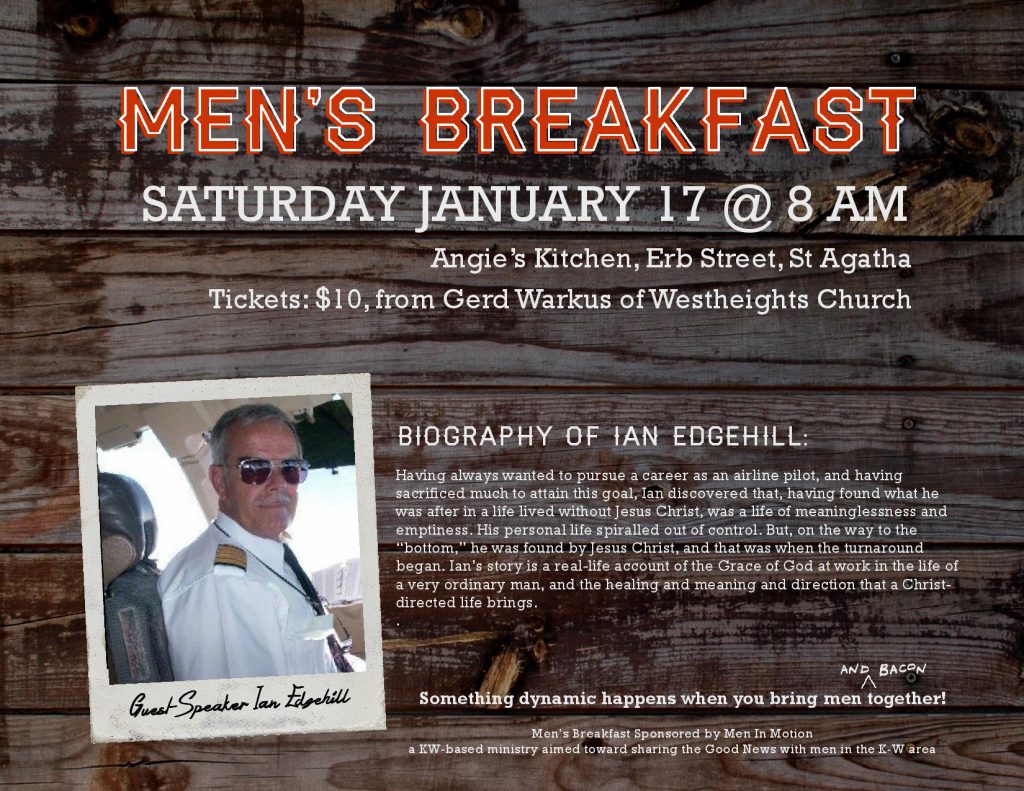 Contact Gerd Warkus of Westheights Church for tickets. Only $10 per person, which includes a full breakfast, taxes and gratuity, and an inspiring message.