First of all, let us send our sympathies to fans of the Carolina Panthers; the team came in second place at Super Bowl 50. Victory went to the Denver Broncos. And that's about all I know about football.
Yesterday morning's Football Sunday event was fun and different, for Westheights. Although maybe we're growing more comfortable with fun and different because of Jubilee. Nevertheless, it was a great turnout at the event, with so many different jerseys and team shirts on display.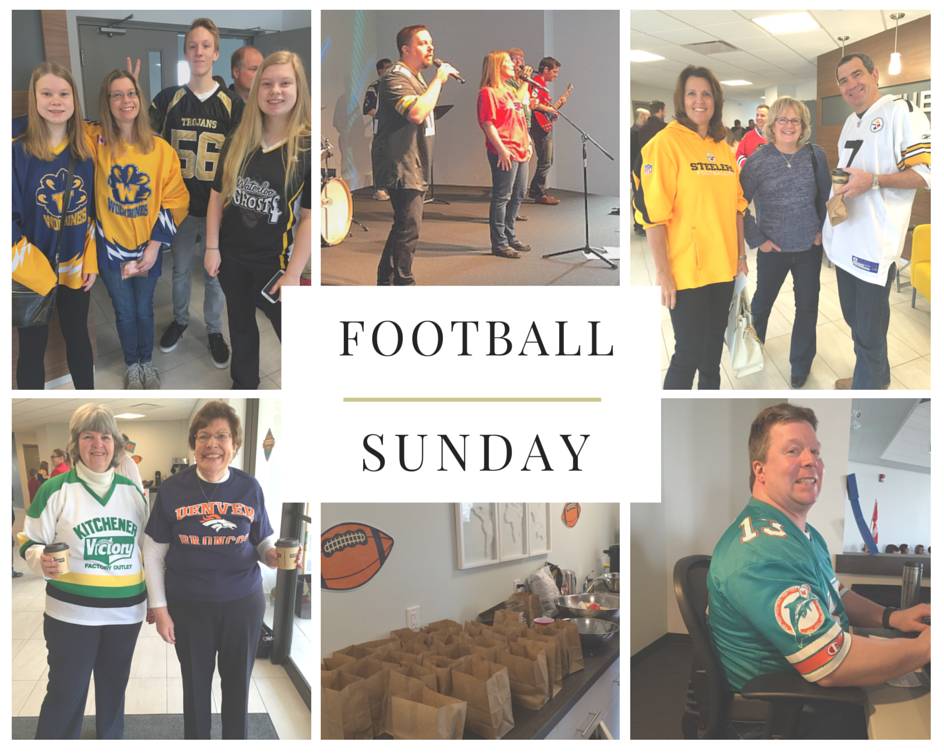 With bags of chips, popcorn and Doritos in hand, we were entertained by a fast and fun game of Minute to Win It with two teams competing against each other to snap rolls of toilet paper through a hoop. Dwayne and Jenn, the adult team, competed against Gregory and Katie, the student team. Dwayne, who is a professional football coach, theoretically had a big advantage but suffered an injury with his first snap, yet he valiantly finished the game. Dwayne and Jenn managed to snap three toilet paper rolls through the hula hoop.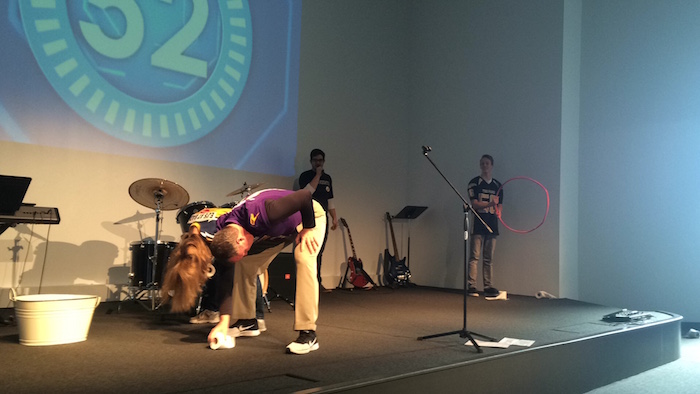 In the following video, let's see how Katie and Gregory fared. They needed three to tie, and four to win:
Following the fun game, we dove straight into a video message featuring NFL players sharing God's work in their lives, with a powerful and moving final faith story by Trent Dilfer.
Wherever we are in our lives, whatever scars we bear, whenever we face struggles that seem unbearable, God is unfailing in His faithfulness. These faith stories were a poignant reminder that we are never alone.