Don't forget to move your clocks forward one hour this Saturday night (March 11) before crawling into bed. The official time change occurs at 2:00 am on Sunday, March 12, 2017.
We'll see you at church at 10:30 am, bright-eyed and bushy-tailed! To help you adjust to the loss of sleep, we'll have plenty of our Good Church Coffee coffee waiting for you!
If that's not enough coffee for you, we have just placed another order of one-pound bags of Good Church Coffee which you can purchase – delicious coffee with a conscience! It's our own unique blend of three organic fair trade certified estate coffees, produced exclusively for Westheights by Baden Coffee Company.
The cost is $20 for a one-pound bag, and all profits benefit the Westheights Nicaragua Partnership. It doesn't just taste good, it does good!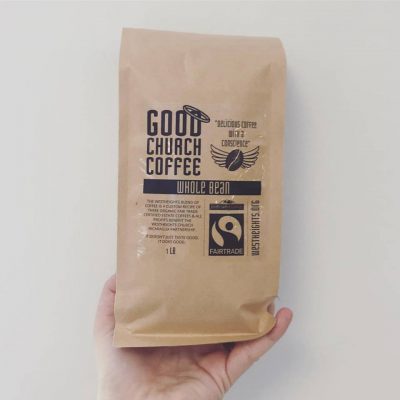 Feature Image Credit: Hands Holding Coffee, Freepik