Camp Kahquah's high season is almost one month away and they are getting geared up for a wonderful summer and are so excited to host our children and families.
Following are some updates that Kahquah wants to pass on to everybody interested:
1. Kahquah is looking to fill a few more positions at camp to complete their staff, for example: Worship Leaders for Kids Camp, Health Care/Nursing Staff for July 16-22 and July 23-29, Pastor for Family Camp August 20-26
2. They are looking for more youth entering grade 10/11 to join the Crew program in Session 1 July 2-15
3. There is a Work Play Pray weekend that is free to attend and greatly helps to prepare to open at the end of June. It runs June 9-11 and all are welcome!
4. Kids Camp Registrations – Register TODAY as the camps are filling up quickly.
Click here for more information.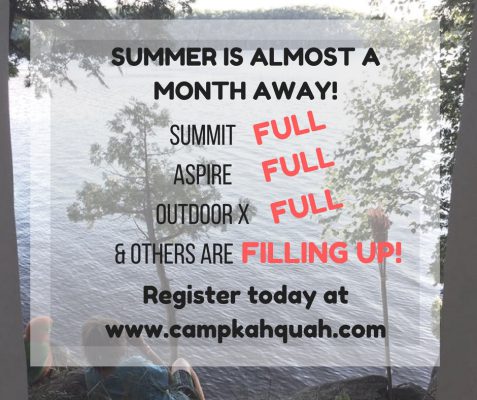 Feature Image Credit: David Gadreau Photography