It's been a strange week for the staff as we move forward without Todd Lester at the helm. However, we are reminded that God is our ultimate Guide and we eagerly anticipate what He will be doing at Westheights Church over the next few months and, beyond that, the next few years!
In the meantime, the staff has had to make some adjustments. So this is what our first week without Todd looked like!
We reorganized Todd's office so it wouldn't be such a shock to us when somebody else sits at his desk. However, his office echoed with emptiness so our mascot, Blackbeary, volunteered to be a placeholder.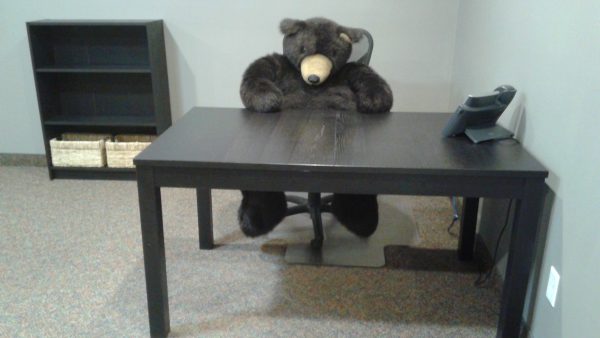 At this week's first staff meeting without Todd, we were reminded of how we benefited and learned from his wisdom and long-range planning so we channeled Todd with silly coasters to keep our minds on the big picture.
And so, life goes forward! Our interim pastor, Bill Johnston, begins his time at Westheights Church next Wednesday and we will be giving him a warm Westheights welcome.
We thank all those who have been praying for our staff and our church during this time of transition. Your lovely words of encouragement, phone messages, notes, and emails have been very much needed and appreciated.