Dear Church Family, As you are probably aware, since Christmas our staff team has undergone some changes. We have some more changes coming, but this time we are adding to our team – yes, this means we have hired someone to be our Director of Student Ministries!
The Process
Our aim in this process was not simply to fill a role, but to find someone who would be the right fit for our church family as a whole. With this in mind, I conducted five personal interviews and was impressed that each of them were strong candidates, clearly called and equipped for church ministry.
The next stage in this process was to narrow the pool down to two candidates and have them be interviewed by a small team of parents and youth leaders. It was the clear consensus of this team that while both individuals were called to church ministry, one of them stood out as being the best fit for us. This recommendation was approved by the Church Board this week.
Who Did We Hire?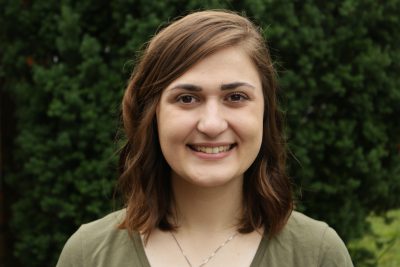 I am very excited to announce that we have hired Christina Main to be our Director of Student Ministries starting Sunday July 14, 2019.
Christina is someone that many of us know well as she has been an active member of our Westheights Church family for many years. Her education includes a Bachelor of Religious Studies degree from Emmanuel Bible College and a Master of Arts degree in Theology from Wilfrid Laurier University. Both of these degrees have a specialization in the area of counselling. Currently Christina is employed as a Psychotherapist, working mainly with children and youth (a job she will continue to do in addition to her new role with us).
When we interviewed Christina, we were impressed with her maturity, her heart for students, her humble confidence and the vision that she had for developing our youth ministry.
We are very excited to have Christina join our staff and look forward to having her partner with us in ministry and service to our Westheights family.
Sincerely,
Josh Mutter, Lead Pastor