Westheights is excited to start the process of having a living online directory! We will be using Planning Center, which is a system we already use for Sunday Registrations, Kids Ministry, Worship Ministry, and many of us use it already in one (or several) of these capacities.
To respect everyone's privacy, this system requires an email invite and the directory is protected through a log-in process. If you haven't received an email invite, or need technical support during any of this process, please email Sarah Brnjas.
Even if you don't want to be a part of the directory, this is a good process to go through to make sure that Westheights has your correct information on file, especially if you've moved, gotten a new phone number, etc.,
Note: Choosing what to share in the directory and updating contact information is two different steps. Updating your contact information doesn't automatically add you to the directory. The system needs your permission to add you to the directory. If, after the initial set-up, you  want to go back and edit your information, you can find it by logging into https://westheights.churchcenter.com/profile
If you do not have an email address, but still want your information included/updated, please call the church 519-741-1986 and call Sarah Brnjas' extension 805. We want everyone who wants to be included in the directory, and will support you in being a part of it.
Email Invite 
1.Click the email invite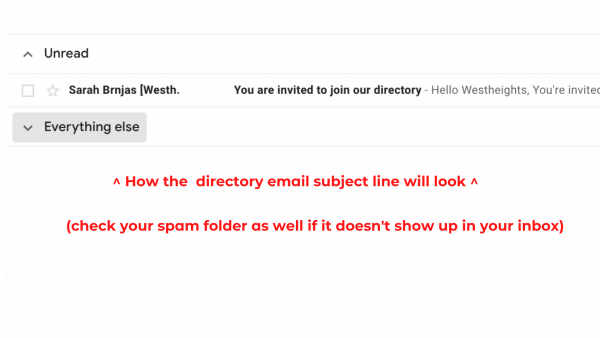 2. Click the "join directory" link in the email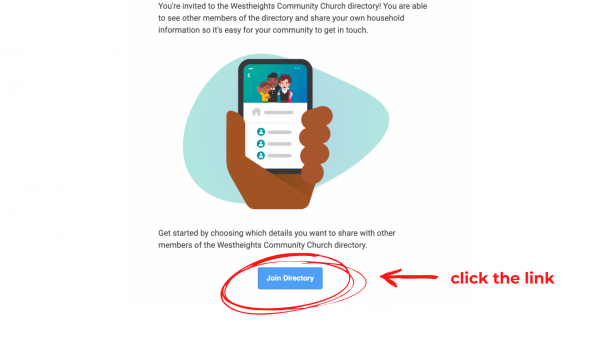 3. Log into Planning Centre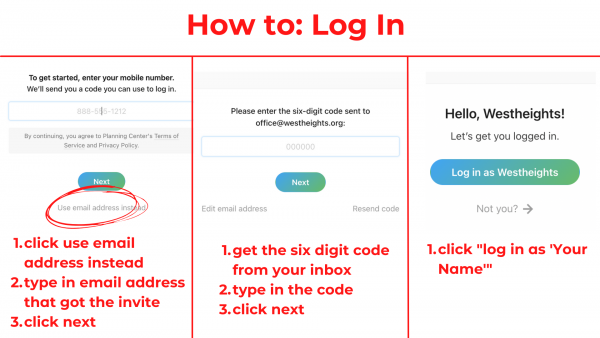 How to: Add Yourself to the Directory
4. After steps #1-3, click "Share it now"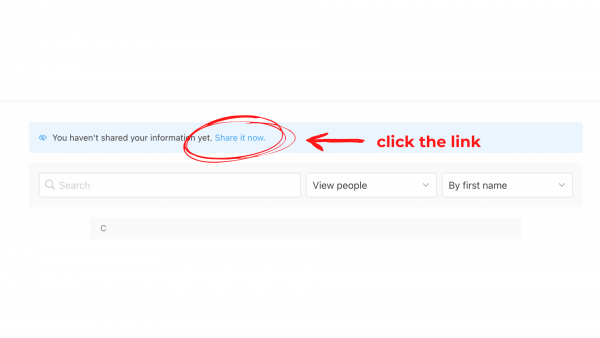 5. Click the checkmarks for which information you want to share. Note: You may have other people show up, children or other adults as part of your household. You can click the checkmarks to have them show as well. (Don't forget to click "join directory" afterwards to save the options you picked)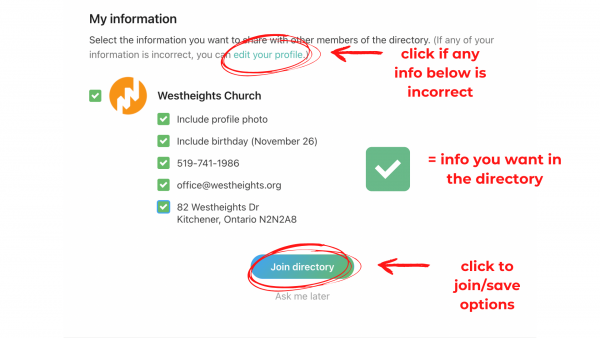 6. This shows how your directory page will look to others.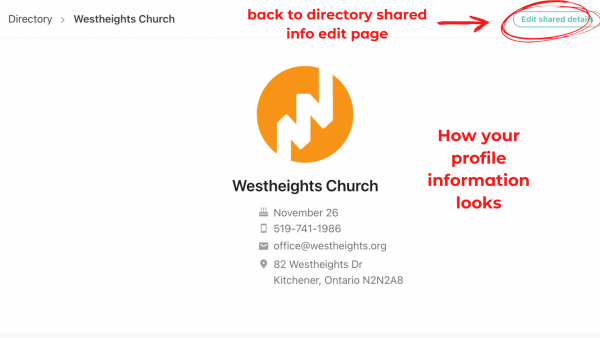 How to: Update Contact Information 
(If you aren't logged in yet, click here, and follow #3 above on how to log in)
1.Click the logo on the top right of your page, and click profile. (the "edit your profile" link from the directory checkmark picture also gets you here)
2. Click "edit" to open up the edit options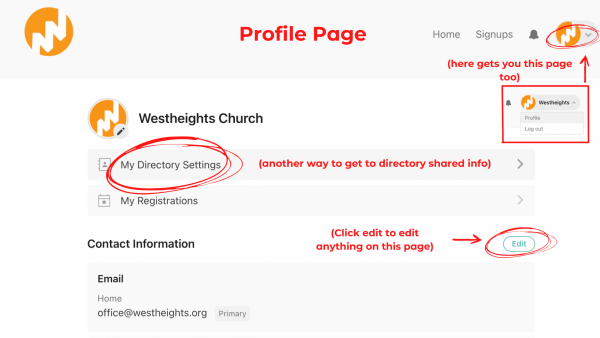 3.  Edit any information that isn't correct, and click save. Note: A church administrator needs to change birthdays. If your birthday is incorrect, please let us know, this could be affecting some other aspects of the system if it's not correct.