Good morning Westheights,
We asked during our Youtube chat last Sunday for Bible verses that are currently in people's minds. A couple of people referenced Philippians 4:6-7 ""Do not be anxious about anything, but in everything, by prayer and petition, with thanksgiving, present your requests to God. And the peace of God, which transcends all understanding, will guard your hearts and your minds in Christ Jesus". We hope that peace will surround you as the week continues.
Joke of the Week
Why did Boaz hate lying?
While you think on the answer, here's some weekly announcements!
Kindness Initiative
We're doing the Kindness Initiative again this year! Click here for more details. The deadline to sign up is February 20th. 
Community Centre Collection
The totals are in! We collected 18 cases of diapers and 17 cases of baby wipes, totalling 1716 diapers and 5692 baby wipes for the hamper program at the Community Centre. Thank you so much for your donations. Stay tuned for our next collection project.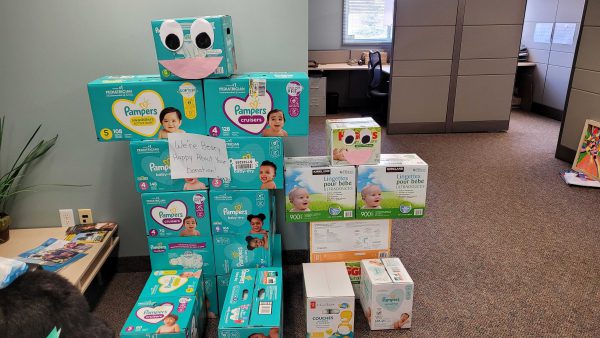 Westheights Directory
The Westheights Directory is now accessible! Find out more details on how to access it and how to start the process in getting a paper copy here.
Job Posting
We're Hiring! – We have once again posted for the position of Director of Student and Young Adult Ministries. You can find the job description here. If you have any questions, please speak to Pastor Josh.
Sunday Services Online
We will still be continuing virtually on Youtube. We encourage everyone to join us after the Sunday service to our virtual foyer on Zoom. To join in, click here.
Church Office
During this stage of the pandemic, we have closed our church office. The staff can be reached via email or by calling the church.
Prayer Requests
If you would have something that you would like us to pray for, email your prayer request to prayerrequest@westheights.org.  Prayer requests will be forwarded to Westheights folks who have expressed a desire to support us in prayer. If you would like to receive these prayer requests please email office@westheights.org and we will add you to the distribution list.
Finally …
To stay in the communications loop regarding this (and so many other things), please click here to subscribe to our email list and follow us on Facebook and Instagram!
Click here to access the online Westheights Directory.
Click here to find out how you can continue to give to the ministry work of Westheights Church. Thank you for your continued support.
Interested in learning more about volunteering? Fill out the form here and someone will connect with you.
Why did Boaz hate lying?
Because he loved truth. (Cue the groans)