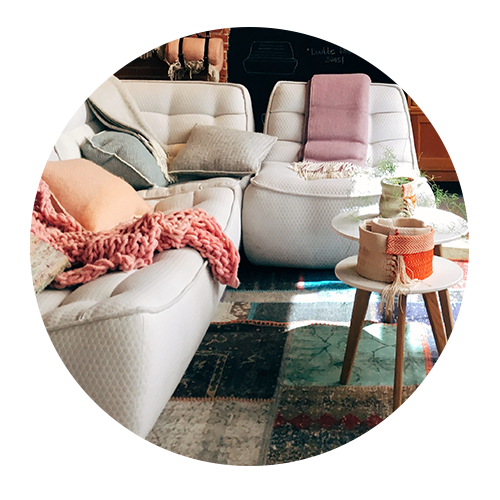 House Church
House Churches clearly fit with our vision of helping people to find and follow Jesus by facilitating an atmosphere conducive to meaningful relationships. On Sunday mornings, the congregation meets together for the purpose of corporate worship and relevant teaching. However, people rarely experience meaningful fellowship at a Sunday morning service, and rarely do they have opportunity to dialogue about the content and application of the message to their personal lives. There is a solution. House Church! House Churches provide the opportunity to cultivate deeper connections and friendships while supporting each other on our spiritual journeys.
For a current listing of our house churches, click here
For more information, contact our House Church Director, Terry Kreutzkamp
Kids
PARTNERING WITH YOU TO RAISE THE KIDS WE LOVE… TOGETHER, WE ARE BETTER!
Parents, guardians, brothers, sisters and extended family members: thank you for your partnership! You are the primary teachers, mentors and role models in the life of each of our—your—Westheights kids… Coming alongside you every Sunday is a privilege. Our programs exist to support, equip, and provide a key environment that, when combined with the power of family, creates lasting impact!
HOME + CHURCH = MAXIMUM INFLUENCE
INFANT-TODDLER CARE (AGES 0-2) • SUNDAYS AT 10:30AM
Our care team looks forward to connecting with you as they care for your infant to 2-year old each week. Leave your baby with us, or feel free to come in together whenever your child needs a nap, feeding, change or some lively play!
ON YOUR MARK! (PRESCHOOL-GRADE 5) • SUNDAYS AT 10:30AM
Preschoolers to Grade 5 have the opportunity to experience worship and community in a large-group, multi-age environment. Songs, drama, media, games and object lessons bring Bible stories to life, convey biblical truths and principles, and create special moments that will help kids "do" worship!
The children also experience team in a small-group setting. They share their own story, and hear the stories of their leaders and peers. Discussion, crafts, contemplative activities and games are a platform for God-encountering and building strong faith.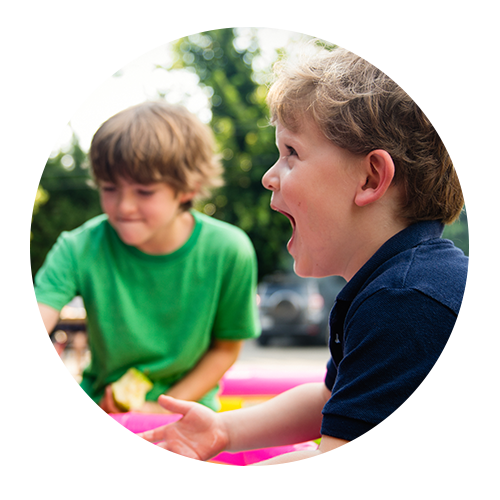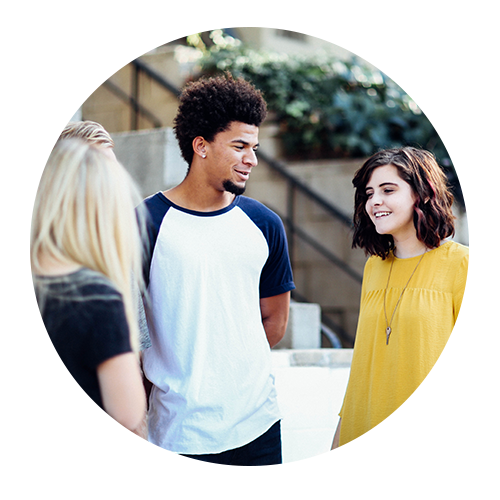 Students
Jr. High • Sundays at 10:30AM
Sundays for Jr. Highs will never be the same again! Our Jr. High program is all about helping grade 6-8 students discover the Bible and your faith with fun activities, interactive teaching and small group discussion with high-energy mentors. Jr. Highs meet in the Office Complex (portable beside the main building) in the big meeting room in the back. Our goal is for you to own who you are and to begin to see how faith can make your life awesome.
We also run regular events for Jr. Highs like retreats, nights out, and awesome parties.
Sr. High • Thursdays at 6:30PM
We know that high school can be a stressful time. And yet young people are passionate, excited and are looking at a bright future. Thursday nights for Sr. Highs are all about harnessing that hope to help grade 9-12s uncover what Jesus is calling you to be and your role in changing the world for the better. Every Thursday night we get together to learn more about who Jesus wants us to be, our role in God's mission, share and study together in small groups, and have a lot of fun doing it. Our goal is to help you find your place in the world that God created.
We also run regular events for Sr. Highs like retreats, nights out, and awesome parties.