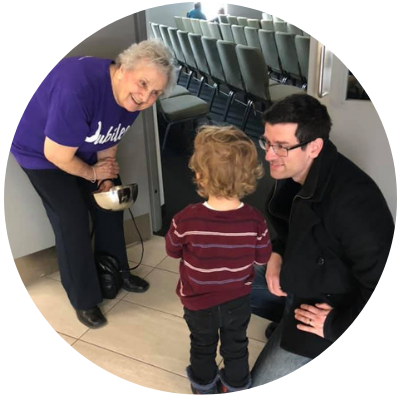 What to Expect on a Sunday Morning
Dress comfortably for you. You can wear a shirt and tie or your favourite shorts. The service gets started at 10:30AM. We recommend you come fifteen minutes early to find a parking spot, sign your kids in if you need to, and get settled in.
Here's how a normal Sunday goes:
Fresh coffee, and friendly people when you walk in.
3-4 modern songs with words so you can sing along (if you want to).
Announcements to let you know about upcoming events and news.
A 30-40 minute relevant and engaging sermon. We have a great web app for you to take notes with.
A short prayer.
We're usually done by 11:45. Feel free to stick around for more coffee and to meet some people.
Where to Find Us
82 Westheights Drive in Kitchener (Right Behind the Real Canadian Superstore)