If you are looking for a ministry at Westheights Church where you can play on the computer DURING Sunday morning service, this may be the job for you!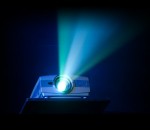 We are looking for help in the area of Sunday morning projection, which is a commitment of one Sunday per month.  The following qualities are desirable:
– Computer literate (end-user); we use EasyWorship software which you will be trained on
– Cool and collected if things go wrong, i.e. can work under pressure
– Quick thinker and troubleshooter
– Likes working in the background in a critical role
– Able to be at the church at 9:30 am on your assigned Sundays, in order to do a full worship package run-through with the worship team
You'll have full training.  Once trained, you'll shadow on Sunday mornings until you're comfortable enough to run EasyWorship on your own.
This ministry is critical to the Sunday morning experience, and your assistance will be invaluable.
If you are interested in helping out in this area, please email Mimi or call 519-741-1986, ext 0.