Thanks to our many, many volunteers, Westheights' Halloween for Hunger 2010 was a tremendous success!  We had a great time meeting new people, working with old friends, getting to see some really fun costumes, enjoying some fresh air and exercise, connecting with our community and – of course – collecting a ton of food for The Food Bank of Waterloo Region! 
The Food bank will come to pick up the donations sometime this week and will get back to us with a grand total of exactly how much food we collected.  We'll be sure to let you know!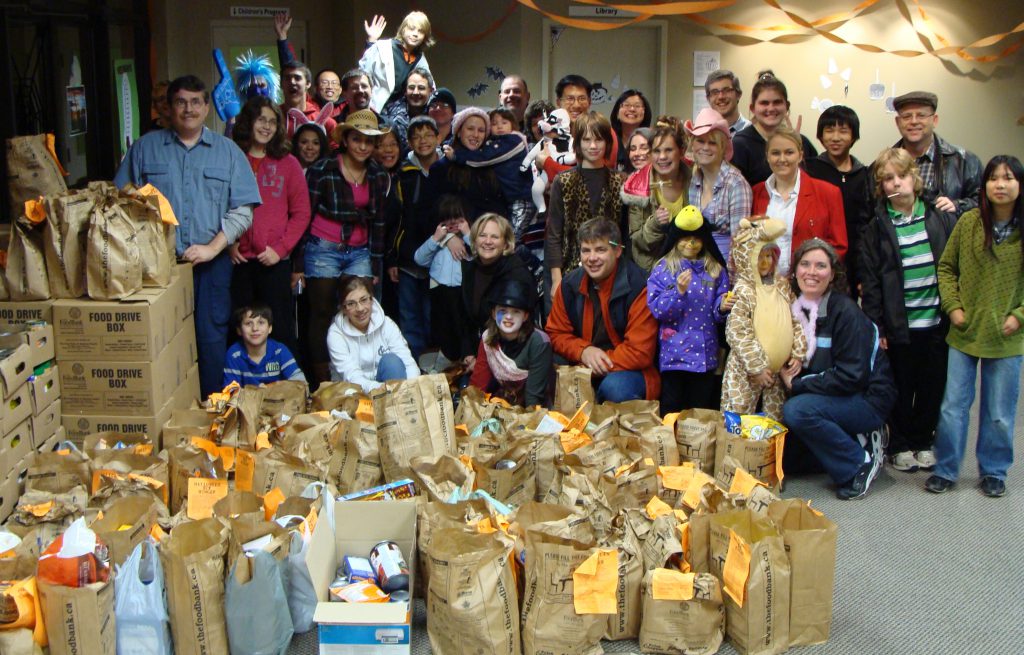 A special thank you to the teams who were still out collecting non-perishable food when this group photo was taken.  We're sorry you missed the photo but applaud your dedication!
Check back here soon for more Halloween for Hunger photos.  Thank you once again, volunteers!
UPDATE://  We collected 2048lbs of food!  Way to go Westheights!