February 2, 2011 – News Release
World Evangelical Alliance: Urgent Call to Prayer for Egypt

The WEA communicated to the Evangelical Fellowship of Egypt (EFE) its concern over the current unrest in the country and asked how the WEA community can effectively pray. The EFE confirmed that the church all over Egypt is united in prayer for the country and called on the church globally to pray with them.  Since our contact with EFE, the situation has become more violent and unstable.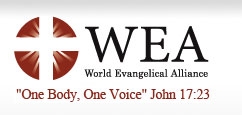 Nobody knows what the changes in Egypt will be, but evangelicals in Egypt know that God is in control. Though they are a small minority, they are deeply committed to being good citizens and contributing positively to the future health and development of their nation.  They are praying for:
wisdom for all leaders in Egypt – both for the present government and for the future leadership of the country,
safety of the young people in Tahrir Square – some of them are Christian, some of them are Muslim. The Christians believe strongly that most Muslims and Christians are united in their common concern for the welfare of the nation,
positive outcomes that will benefit the country as a whole, and will bring glory to God,
positive impact on the region and the wider world as a result of the change in Egypt.
Some years ago, the Evangelical Fellowship of Egypt (EFE) developed prayer networks nationally.  In recent days, they have contacted these networks to urge them to pray.  Christians (evangelical, Coptic, Roman Catholic) are uniting in prayer in homes all over the country for the welfare of their beloved nation.
The WEA calls on the global Church to join them in prayer, as this situation unfolds – the WEA remains deeply committed to the Egyptian Christians and to the nation's present and future religious liberty