Please give generously and support the Westheights Sr. High group as they raise money for children in need around the world by doing the 30 Hour Famine! The group will not eat from 1:00pm on Friday, April 1 to 7:00pm on Saturday, April 2 to both raise funds and to get a small taste of what it is like to go hungry.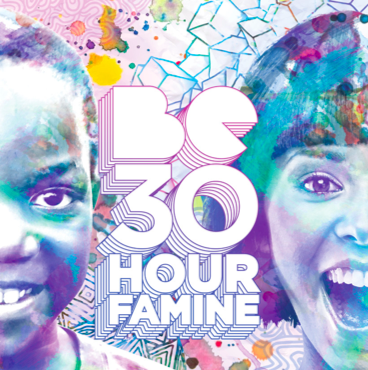 Together we have set out to raise $1000 for World Vision. The money we collect will help provide food and nutrition, clean water, an education and protection for children who would otherwise be ignored.
CLICK HERE to visit our group's page and to sponsor a student as they go hungry so others don't have to! (Or be sure to approach a student on a Sunday morning.)
As well – please consider buying a Living Red t-shirt for $15! The shirts are made under ethical conditions and all profits will go towards our fundraising effort.
Senior Highs: visit famine.ca for more information and to register a 'My Famine' account and start raising money! (Our group is registered as "Westheights Student Ministries".) Pick up a standard collection sheet from Gillian as well.
As well, Senior Highs, you are invited to join us at 7:00pm on Friday, April 1 and stay overnight through Saturday, April 2 at 8:00pm.  We will have all kinds of activities going on at the church to keep you busy and (hopefully) therefore not thinking about your stomach! Please remember to bring a pillow and sleeping bag, games to play, movie to watch and any toiletries you'll need for an overnight stay. WE ARE PLANNING TO SLEEP since we have it on good authority that you don't eat anyway while you're asleep. Go figure! We will be eating a small meal together at 7:00pm on Saturday.
If you have any questions, please contact Gillian Fenske at gillianfenske@westheights.org or 519-741-1986 ext. 805.