BURIED TREASURE – Discover Your Potential
May 13-15, 2011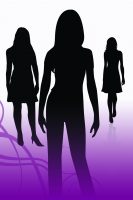 We're returning to the beautiful Woodhouse Retreat Centre at Hidden Acres for a weekend to relax, connect, and grow in our walks with God. As women, we're incredibly busy, and we rarely find time to experience a close fellowship with each other. A weekend away gives us the chance to build relationships with other women in our church, grow spiritually, rejuvenate, and have fun.
Our theme is "Buried Treasure" and our guest speaker, Wendy Pauls, is going to be leading us in interactive sessions that will help us navigate toward our personal best, transform the way we think about ourselves and our purpose in life, and unleash confidence, passion and influence that has the potential to change the world. Wendy Pauls is a life coach and personal trainer from Waterloo. She believes that everyone has a unique mission in life and her desire is to inspire and equip people to see and live their unique mission. For more information on Wendy, visit www.wendypauls.com.
Pick up your registration form at the church, and return it along with $135 payment to Carol Westfall (a confidential subsidy is available). Registration deadline is May 1 but register early because we only have enough space for the first 36 registrants.
Arrive between 6:30-7:30 pm on Friday, May 13
Depart by 1:00 pm on Sunday, May 15
Bring: Bible, bedding for a single bed, towel, lawn chair
Email Kim with any questions.
(edit 2022: For privacy purposes, edits were made to the post)