This year's carnival was the best ever. With the huge number of volunteers we were able to wonderfully serve the 3200 guests who attended the event. I had a great time and feel refreshed from the experience. Truthfully, I felt sorry for all of the volunteers who had to go to work on Monday morning (including my wife). I got to take Monday off as it is my normal day off. It was an awesome carnival but it would be fine with me not to see another bouncy castle for a whole year.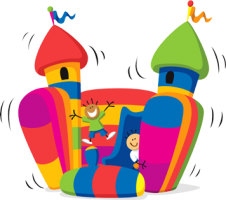 What a wonderful experience to be part of Team Westheights. You served joyfully and graciously through the whole event. Your attitude was awesome during the whole day. Although the line ups got a little long at times, everyone kept their smile on and worked hard to keep up. It was an amazing thing to observe.
I hope you will fill out the feedback form in the email we sent out to all of the volunteers. Your feedback is extremely valuable to us as we are constantly trying to make the event better.
If you took any pictures be sure and drop them off at the church or email them to Mimi. We would love to have some additional pictures for future promotion. If you didn't see the pictures from Nel Slater and Mimi Lee check out the post here and here.
God bless all of you for your wonderful spirit. Thanks to the wonderful planning team (Doug B, Terry W, Jenn W, Sean L, Jenne L, Devon W, Kim L) who worked hard in preparation and during this event.
(edit 2022: For privacy purposes, edits were made to the post)