Sign up now for The Food Bank of Waterloo Region's 2011 Thanksgiving Food Drive Bag Handout!
The Food Bank is looking for volunteers to help hand out food drive bags at local grocery stores in Kitchener and Waterloo.  Shifts are 2 hours in length.  There are 2 volunteers per entrance needed (depending on the store).  You can volunteer with a friend, brother, sister or parent.   This is a great opportunity for families to volunteer together.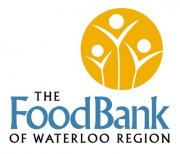 Children under 14 must have an adult with them to supervise.  Volunteers must be neat in appearance, friendly, outgoing and willing to talk to the public at the entrance of a grocery store.  Please contact Charlene Neuman ASAP (charleneneuman@westheights.org) for information on how to sign up for a shift and store preference, secure a spot and receive some basic training.  Shifts are as follows:
Thursday October 6th  5-7 pm
Friday October 7th 5-7 pm
Saturday October 8th 11-1 pm, 1-3 pm and 3-5 pm
What a welcome opportunity, especially if you have children who are able to volunteer along with you…There are few things that bring families together more quickly and profoundly than teaming up to serve Christ by serving others…Enjoy!