Parents of kids in SK through Grade 8, don't forget to drop yours off ready to shine and serve between 9:15 and 9:30am this coming Sunday! We'll be doing a final run-through of the order for the service we're preparing for the residents of Forest Heights Long Term Care Centre before we head next door at about 10:20. Permission forms are a must, so please make sure you've handed yours in as well.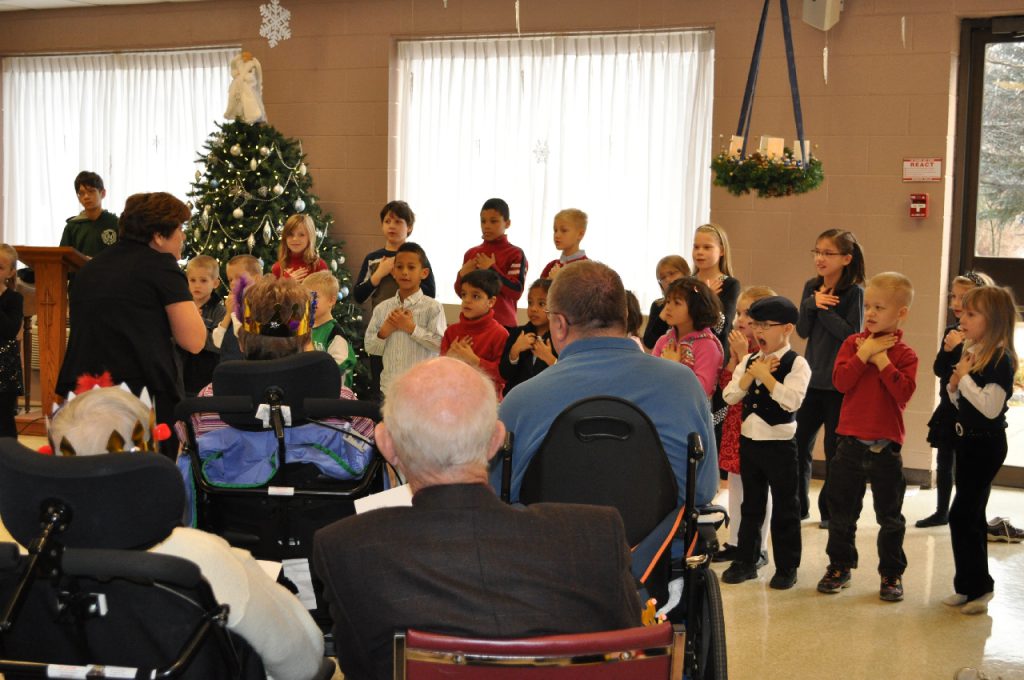 Dismissal times are as per usual: 11:30ish for the Jr Highs, and 11:45 for SK-Grade 5 students. Thanks so much for your continual support through the fall as we rehearsed our parts for this service, and join us as we invite the work of God in us and in the residents as we love and serve our neighbours. In case you missed the Permission Forms and Final Instructions for the day, you can download them HERE.
NOTE TO JR. HIGH PARENTS: There will be no alternative Jr. High Program on this day. Instead, any Jr. Highs not attending FHLTCC are invited to join the adult service at Westheights.
If you suspect your student or child is fighting a virus, please advise him/her not to attend the service at FHLTCC. We recognize the sacrifice this may entail, especially given the rehearsal time some of them have put in recently! However, for the well-being of the residents it is crucial that we do not knowingly bring illness into the centre.