Parents of Infants to Grade 5's: At Westheights, when push is coming to shove, you know good things are happening! We're growing, and I'm sure you've noticed that our hallways are getting crowded at dismissal time. So that we can ensure the safety of all our families, please consider the following guidelines when picking up your children…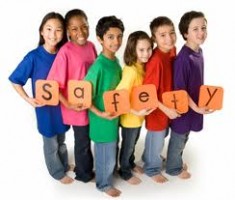 Infant-Toddler Parents: Please enter the First Steps doorway/dismissal areas one family at a time, and allow your baby to be lifted to you in exchange for your pickup card. The use of these cards is important for the security of the entire group, so don't forget to bring it to the Nursery or Toddler Rooms with you! (To ensure that children are not picked up by adults or teens who did not bring them, volunteers have been instructed to require this card for pickup.)
Preschool-JK Parents: Please line up against the wall outside the Green Room, and allow us to invite your child to come to you!
SK-Grade 2: As you sign your child out, and pick up your family's Take-Home papers, we will call him/her to join you. Thanks for putting up with our squishy Hub area!
Grade 3-5: Sign your child out in the Office Complex. Phew! You guys have lots of room to breathe. Do some calisthenics to use up the glorious space while you wait…:-)
Thanks so much for your constant encouragement and support and for your willingness to flex with our growing ministry. At the moment, we have a precious gaggle of mostly younger children who are a joy to lead, and who make kid chaos so worthwhile!
P.S. HEY! While I have your attention…Will you consider taking some extra time to thank your child's leader(s) over the next several weeks?? They are dedicated, caring, Jesus-loving volunteers…I can barely keep up with the kudos they deserve, and I know it will mean so much more coming from those they serve…! (Below are the schedules for all our volunteers, for anyone who might like to have the complete list, or who might like to drop by to say "Thanks.")
First Steps–Infant–May 2012–to post
First Steps-Toddler–May 2012–to post
First Steps-Toddler II–May 2012–to post