Dr. Karyn Gordon is one of North America's leading relationship experts, and her mission is to inspire people to develop exceptional relationships at work and at home. She is a motivational speaker & trainer who has given over 1000 keynotes, a national media contributor, an author and a private consultant.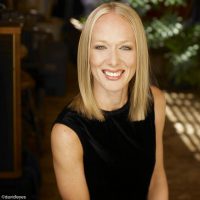 Author of 4 practical resources for teens and parents, her latest book published by Harper Collins is called Dr. Karyn's Guide to the Teen Years. Her other books include: "Analyse Yourself" (a book for teens on building self-esteem), "Analyse Your Teen" (a 4 part CD series + workbook for parents on building self-esteem, communication & setting boundaries) and "Raising Healthy Teens In An Age of Overindulgence" (a 4 part CD series + workbook for parents on teaching time & money management skills).
Inspired by her Gen Y clients, Dr. Karyn partnered with World Vision & Maple Leaf Foods 2 years ago to build a school in Haiti. This initiative, called "High Schools for Haiti" raised nearly $50,000 in its first year by engaging schools across the country to fundraise.
She has a Bachelor in Psychology, a Masters in Counseling and a Doctorate in Marriage and Family. She has also done extensive studies in organizational systems, personality, emotional intelligence, generational differences & leadership in the workplace. It is her passion to understand what makes people tick and to help them reach their greatest potential!
Dr. Karyn lives in Toronto with her adoring husband of 10 years and high energy and playful twin 4 year olds.
On Monday, May 28, at Westheights Public School, Dr. Karyn will be speaking to parents on the topic of empathy and gratitude.
DATE: Monday, May 28, 2012
TIME: 7:00 pm
PLACE: Westheights Public School, 429 Westheights Drive, Kitchener
TO REGISTER: Get your FREE tickets from Driftwood or Westheights Public School