If this jacket looks familiar, it may be yours and you may have, in your possession, somebody else's jacket.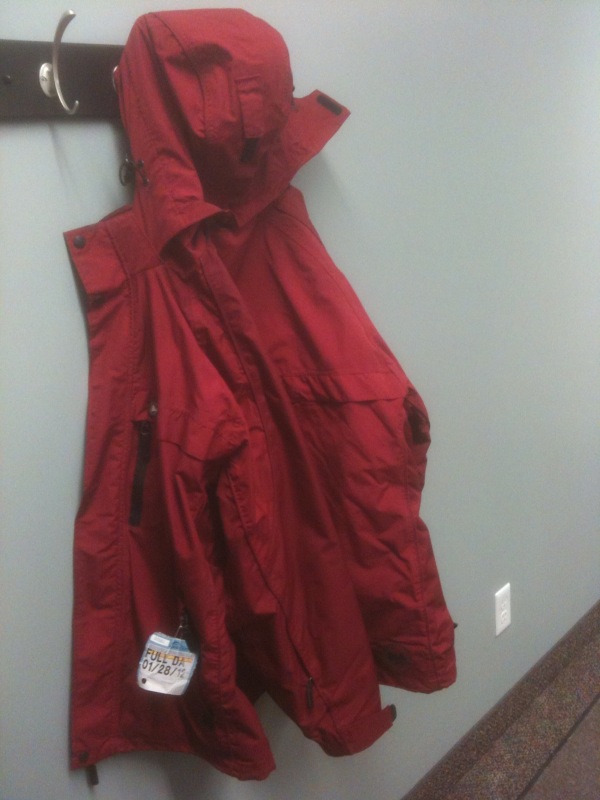 After yesterday's (Sunday, Jan 6/13) morning worship service, one of our friendly folks discovered that his jacket was missing and this identical one was left behind. Please contact Mimi immediately to switch jackets, because that friendly person is shivering in the cold without his favourite jacket. Thanks!
Phone Mimi at 519-741-1986, ext. 0 or email by clicking here.