During the 40 days of Lent it is a tradition at our church to have a "40 Day Spiritual Adventure." It is a time when we place special emphasis on a specific area of our spiritual lives. This year,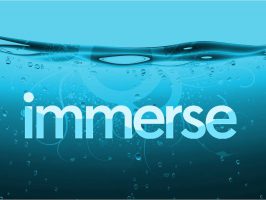 we are focusing on study of the Word of God. No other habit can do more for you, to change you and transform your life and make you a more committed follower of Jesus. To follow Jesus well, we must make His Word a priority in our lives. In fact, Jesus told us, John 8:31, "If you abide in my word, then you are truly disciples of mine."
I have learned that God's word is not meant just to inform you, but to transform you. So, Bible study is not simply an academic exercise but a process of bringing permanent change as your mind is renewed by the truth in the Word of God. But the real difference comes when we put it into action and become doers of the Word (James 1:22-25). It is the most exciting thing you can experience, to see yourself develop new attitude, new habits and new patterns. Most of us want new patterns but we don't know how to do it. This year, during our 40 Day Spiritual Adventure we will learn how God makes new patterns in our lives.
The Bible is unlike any other book. It is alive and when God speaks into your life things will be changed. It is both the counsel and compass we need to live and love in this world.
Terry Wiens has put an enormous amount of work into creating personal and House Church tools to help us learn how to study the Bible better. So much thanks should go to him for this effort. He is actually going to preach the sermon on the 40 Day Spiritual Adventure kickoff Sunday in four weeks' time.
I can't wait for the exciting experience of what God will do in the life of our church as we all study the life-changing word of God together for 40 days. See you there.