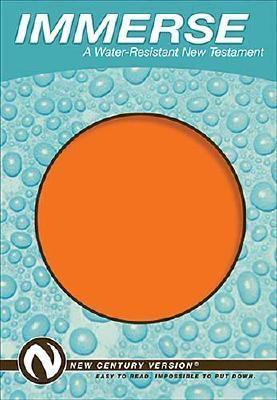 We have a few Immerse Bibles available for purchase. Finally, a Bible that can go anywhere you go! The first-ever water-resistant Bible is available in orange. With the pages 100% water-resistant and a zipper for enclosing the pages, this Bible is a wonderful addition to any mission trip, a weekend at the beach, hiking, or even as a baptism gift! More importantly, as you read the pages of the Bible you will be immersed in God's love for you and His wonderful plan for your life!
This is a New Testament Bible (New Century Version).
Contact the church office by email or phone (519-741-1986, ext. 0) if you'd like one set aside for you. Cost is $10 each.