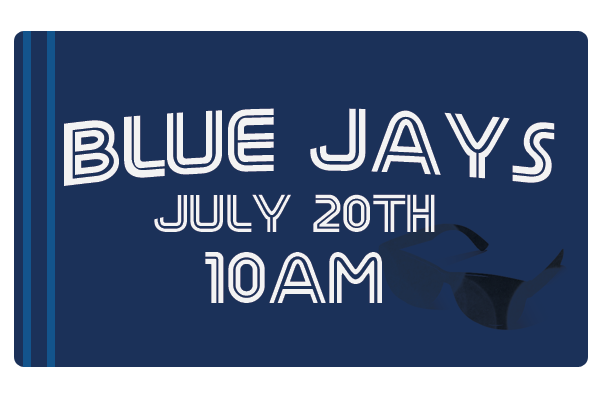 This summer we're trying a new thing – summer events! Every two to three weeks in July and August, the Jr. and Sr. High groups will be up to all sorts of fun stuff. Our first event in July is maybe one the most exciting ways you can spend your summer – at the ball park!
July 20th we'll be heading to Toronto to cheer on the Blue Jays as the take on the Tampa Bay Rays. If you follow baseball it should be quite and a game, and even if you don't it's a great time to cheer and scream with your friends. For $25, you get a ticket to the game and help us pay for parking and gas. Food is extra, so bring some money for crackerjack and hot dogs!
We're looking for parent's to come and join us on these days as well, to help with driving and to just have fun!
If you'd like to come along, let Tom know by leaving him a voicemail at 519-741-1986 ex. 804, email tomfenske@westheights.org or send him a message on Facebook (facebook.com/tomfenske). Deadline to buy tickets is July 10th.
RECAP!
WHAT? JAYS GAME
WHERE? ROGERS CENTRE, TORONTO (MEETING AT WESTHEIGHTS)
WHEN? JULY 20TH, 2013 @ 10AM (GAME STARTS AT 1PM)
HOW MUCH? $25