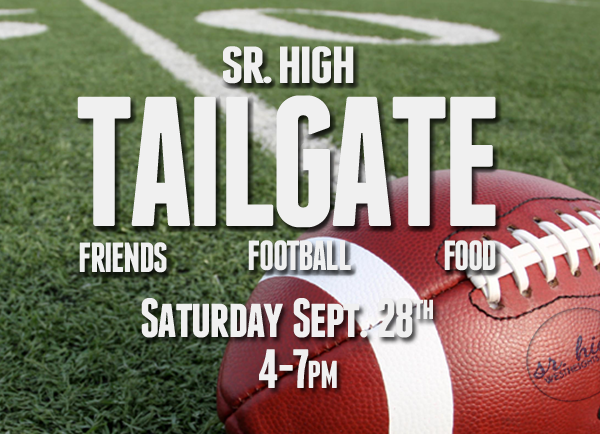 What makes you feel like Fall more than food, friends, and some football? Nothing! Sr. Highs, we're going to be ringing in the autumnal season with a big party in the grandest of tailgate traditions. This is our official kickoff to the school year, so you don't want to miss it!
Come out between 4-7PM this Saturday, Sept. 28th, and bring something tasty! We'll be having a potluck bonanza so bring either a salad, side, or dessert (we're providing BBQ chicken and ribs). There will be great yard games (including some you've never played before) and some sweet door prizes. But most importantly – it's TurkeyBowl V, our annual touch football game! Come dressed and ready to play, eye black and all!
HIGHLIGHTS:
Where: Westheights Community Church
What: Football, Potluck, Yard Games, Prizes!
How Much? FREE!